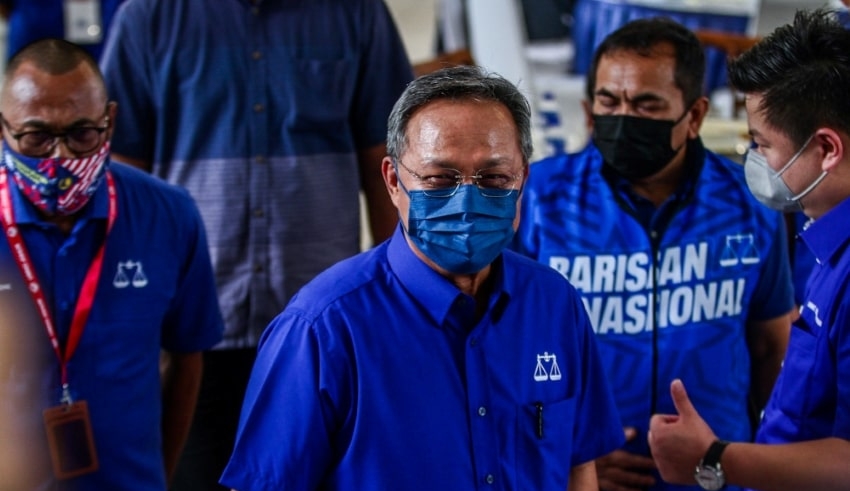 Malaysia – Following a delay in his appointment to the position, Johor Mentri Besar designate Datuk Hasni Mohammad said that he would not lead the southern state and will hand over to a younger contender.
According to him, in light of the support and position of youths who are vital to the state's growth and long-term success, he proposed that the party's leadership nominate a youthful candidate to govern Johor.
"Insya Allah (God willing), Johor will be in a better position and more successful under the new administration," Hasni said in a statement.
The newly elected Benut assemblyman was slated to be appointed Johor's next Mentri Besar.
Hasni, who is also the Johor BN head and caretaker mentri besar, said the Johor government has done its hardest to make the state strong in the face of the Covid-19 outbreak under his leadership.
He said that no political ideology, leader, or political group is larger, more powerful, or more visible than Johor Darul Ta'zim.
"Now is the moment for us to work together to establish a more prosperous Johor," the 63-year-old veteran lawmaker remarked.
Related Posts
Hasni praised all parties for their collaboration and hard effort in securing Johoreans' support for the BN's super-majority, which saw the alliance win 40 of the 56 seats it contested.
"Alhamdulillah, due to Allah SWT, the Johor state election went off without a hitch and in peace.
"Congratulations to all the candidates who were successful in winning their seats, whether they were from BN or other parties, including independent candidates," he stated.
In BN's victory address last Saturday night, Ahmad Zahid reaffirmed his commitment to submit Hasni's name to the Johor palace as the mentri besar candidate.
Hasni's single nomination, he added, gave the state government's administration more stability and ensured the implementation of different development initiatives.
Hasni has been BN's "Poster Boy" and preferred candidate for the Johor mentri besar office since last month.