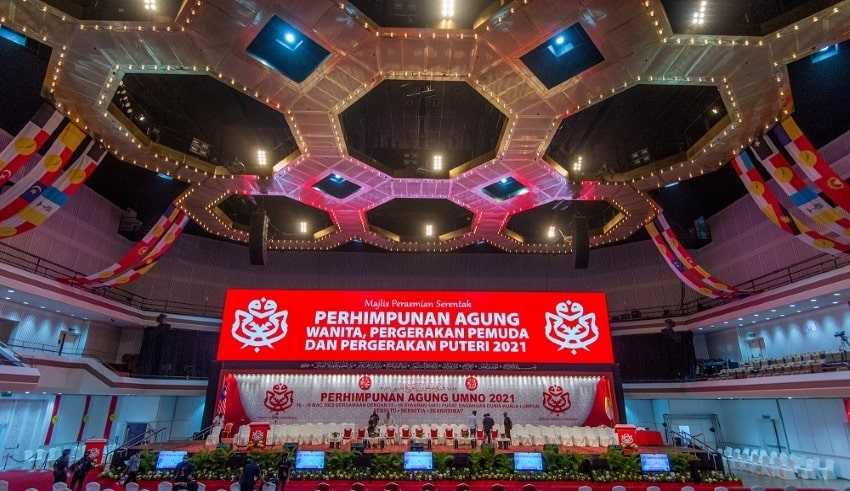 Malaysia – Datuk Seri Mohamad Hasan, the vice president of Umno, stated that the party must become stronger in order to rule efficiently.
He said that if the party becomes stronger, it would be able to help Malays who have struggled since the coalition's loss in the 2018 general elections.
According to him, they all need to accept that their political influence isn't all that powerful. "We only have an Umno Prime Minister, but it is not an Umno-led government. Is it possible to feel proud of our current position?" he continued.
"At the moment, Umno has just 17% of Parliamentary seats. What a loss for Umno's position and influence to have the lowest proportion of seats in Malaysian democracy," he said at the World Trade Centre during his opening statement for the party's Woman, Youth, and Puteri branches.
Mohamad also said that Umno should not rule on the basis of a memorandum of agreement, alluding to the present administration led by the party's vice president, Datuk Seri Ismail Sabri Yaakob.
"Sorry to report, our performance in government does not reflect the level of confidence that is required," he remarked.
Related Posts
Mohamad advised party members to stay faithful to their friends who backed them through the party's tough times, rather than cooperating with their opponents in Perikatan Nasional and Pakatan Harapan.
"We will not, of course, accept a party that has been founded to replace Umno." Furthermore, the DAP's chauvinist objective.
"And to the 'mata keranjang' (perverted eyes) who plays various pools, craves profit from all, and falls in love with various enemies of Umno while simultaneously attempting to make love with Umno, Umno's stance is 'not with the cheater, we are only with those who are loyal," he said, referring to PAS, which had actually cooperated with Umno through Muafakat Nasional in 2018 before joining Perikatan
According to Mohamad, political collaboration in the future for the aim of building a strong government must be agenda-driven rather than partnership-driven.
"Enough with the formation of alliances, ranks, and coalitions in whatever shape. It's all just make-up. Not on the basis of a shared vision for a better Malaysia. But it's really political tolerance for the purpose of power sharing," he said.