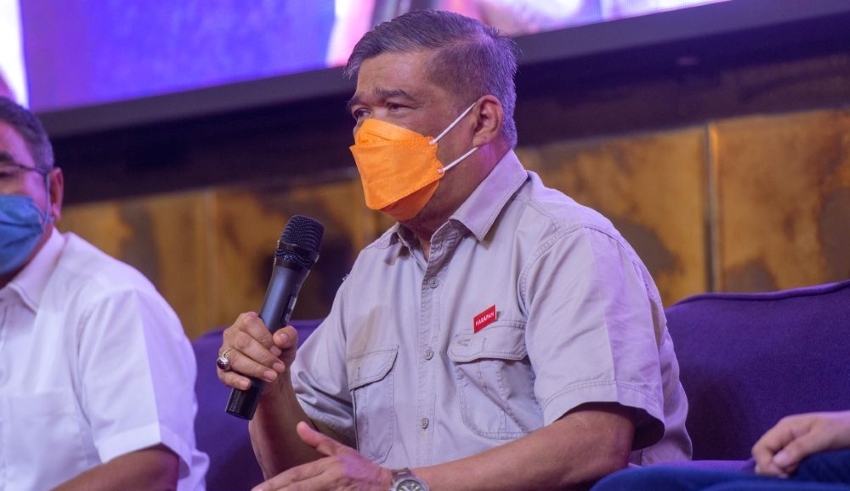 Malaysia – If the anti-party hopping Bill is not presented and enacted during this Parliament session, Pakatan Harapan (PH) is prepared to go to the streets.
Mohamad Sabu, a member of the Parti Amanah Negara (Amanah) in Kota Raja, said his party's members are prepared to take to the streets if they are ignored when they speak up in Parliament about the issue.
Mohamad, also known as Mat Sabu, made the statement in response to the country's current political unrest, claiming that the Sheraton Move was to blame.
Mat Sabu said in his debate address that it was after the Sheraton Move that the people began to lose faith in democracy, resulting in a decrease in the number of voters in subsequent elections in Sabah, Melaka, and Johor.
He also brought this up in reference to the amount of money the administration had spent on the three "forced" state elections.
He emphasized the need of enacting the anti-party hopping legislation, noting the presence of election monitor Bersih 2.0 in Parliament today to push the government to do so.
Related Posts
"If you refuse to listen to us, we will be in the dark, and Parliamentary democracy will lose the respect it once had."
"Pass this Bill as soon as possible; this is our last warning," he stated.
Datuk Seri Nazri Aziz of Umno's Padang Rengas MP, who also spoke during the Bill's debate, echoed Mohamad's call for urgency.
"It's humiliating for us to hop around."
"I implore the administration to table the Bill, and if we need to modify it later, we can do so," Nazri added.
Nazri, on the other hand, defended his party and alliance, claiming that the country's political turmoil was not their responsibility.
In turn, he threw the blame back at PH, claiming that the country's political instability was caused by infighting within the Opposition coalition.
Any inequity in the Bill can be debated later, he said, insisting on the Bill being tabled and debated by MPs.
Lim Guan Eng, the DAP's Bagan MP, stated on Sunday that the Constitutional Amendment Bill's First Reading in Parliament needs to be clarified.
The government's intention to amend the Constitution, as well as a statement made by Parliament and Law Minister Datuk Seri Wan Junaidi Tuanku Jaafar, appeared to be causing some confusion, according to Lim.
Before making any constitutional amendments, the government must consult with the Opposition parties first, according to the MoU.
Lim said that PH was unaware of the amendment Bill's introduction and has sought clarity on the amendment's content.