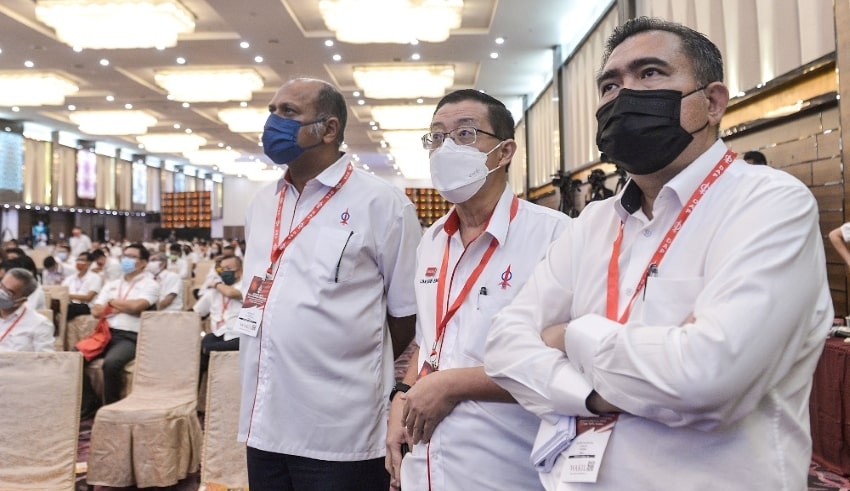 Malaysia – In the DAP central executive committee (CEC) election on March 20, Puchong MP Gobind Singh Deo, Penang Chief Minister Chow Kon Yeow, and Seremban MP Anthony Loke Siew Fook obtained significant votes.
Damansara MP Tony Pua and Bangi MP Ong Kian Ming were among those who did not make the cut, while nine women, including the only Malay candidate, Ketari assemblyman Young Syefura Othman, were added to the line-up as part of the female quota.
According to returning officer John Lau Tiang Hua's declaration, Gobind received 1,782 votes, Chow 1,641, and Loke 1,625.
Seputeh MP Teresa Kok (1,373 votes), Segambut MP Hannah Yeoh (1,346), Bukit Bintang MP Fong Kui Lun (1,341), Bukit Mertajam MP Steven Sim (1,340) and Bagan MP and outgoing party secretary-general Lim Guan Eng (1,340) were the next candidates (1,311).
Selangor's Local Government, Public Transport, and New Village Development exco Ng Sze Han (1,282), Selangor Legislative Assembly Speaker Ng Sue Lim (1,279), Cheras MP Tan Kok Wai (1,263), former deputy Dewan Rakyat speaker Nga Kor Ming (1,262), and former human resources minister M Kulasegaran (1,226) all received relatively high votes.
Related Posts
Lim Lip Eng (1,156), Sarawak state chairman Chong Chieng Jien (1,154), newly appointed Perling state assemblyman Liew Chin Tong (1,008), Kulai MP Teo Nie Ching (1,071), and Kluang MP Wong Shu Qi (939) are among the other well-known names.
The party's constitution was revised at its most recent national conference to include a 30% quota for women in the CEC, ensuring that at least nine women would serve on the new committee.
Kok, Yeoh, Teo, Wong, Young Syefura, Kapayan assemblywoman Jannie Lasimbang (877), Batu Kawan MP Kasthuriraani Patto (978), Penang State DAP secretary Lim Hui Ying (1,155), and Lanang MP Alice Lau (1,119) are the nine women runners on the list.
Only Young Syefura, a Malay candidate who ran in the party elections, received 991 votes and was elected to the CEC's new line-up.
The remaining Malay candidates, assistant national publicity secretary and Penang state executive councillor Zairil Khir Johari (662), vice-chairman Tengku Zulpuri Shah Raja Puji (642), Johor DAP vice-chairman Sheikh Umar Bagharib Ali (291), and Tebing Tinggi assemblyman Abdul Aziz Bari (648), did not receive enough votes to make the list.