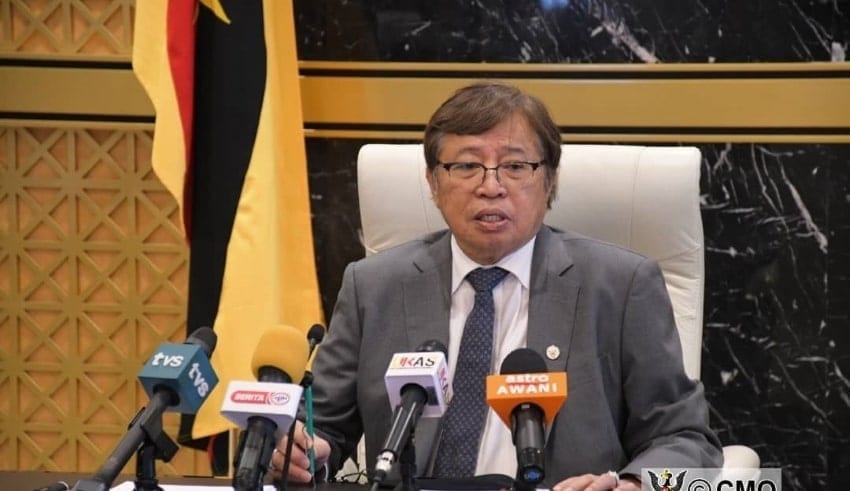 According to Chief Minister Datuk Patinggi Abang Johari Tun Openg, the upcoming state election can remain on standby until the Covid-19 situation is put under control.
He highlighted that the infections are on the rise and that Sarawak is putting all of its efforts in order to curb the spread of the virus while implementing the immunization program for the 2.08 million eligible people to receive the vaccine.
Related Posts
The CM also pointed out that the state is currently attempting to secure vaccine supplies through working out and directly procuring with the suppliers in order to have the program done by August.
During his Hari Raya address, he also mentioned that for the state to be able to book the vaccines, they would need to get the approval of the federal government as well as relevant agencies first. And that the state government also needs to get permission to gazette private hospitals as vaccination centers as well. It's difficult to execute the
immunization process promptly unless done so, especially in the urban areas.
He said that the Gabungan Parti Sarawak (GPS) government is focusing on the fight over the Covid-19 as it has already taken precious lives and that other matters such as the state elections are less pressing than the matter at hand so it can wait until circumstances permit.
He then urged the Sarawakians who are eligible to receive the vaccine to register themselves as fast as possible and also advised about different methods on how to do so like using the MySejahtera mobile app.
This year should have been when Sarawak will hold its state election as the current State Legislative Assembly's term will end on June 6, after which an election must be held within 60 days according to the State Constitution. However, unless the State Emergency will be lifted earlier than August 1, there will be no election that can be held, not general, not state and not by-election.