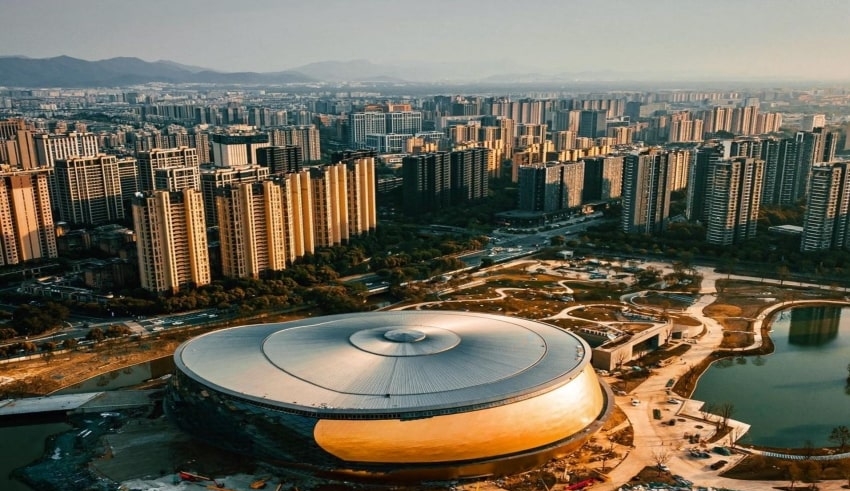 ASEAN – The Asian Games venues have been finished six months before participants from around the region descend on Hangzhou in eastern China, according to organizers.
Despite China's largest Covid-19 outbreak since the pandemic began, the tournament, the 19th edition of the intensely competitive regional athletic event, is still on.
Organizers say an infection control strategy will be released in the coming weeks that "learns from the successful experience" of the Beijing Winter Olympics, which took place in February.
The Asian Games and Asian Para Games have finished all 56 competition sites, according to organizers.
"Functional checks for the events have been completed," according to the statement, which also stated that six Games towns and over 30 training locations had been constructed.
"We're only making a few last changes and upgrades to the facilities now," Lu Chunjiang, a Hangzhou Olympic Sports Centre administrator in charge of operations, said on state television CCTV.
It was also added that they were devoting the majority of their efforts on venue preparations.
Related Posts
The 19th Asian Games will be held in Hangzhou, the capital of Zhejiang province in eastern China, from September 10 to September 25.
After Beijing in 1990 and Guangzhou in 2010, the metropolis of 12 million people will host the continental athletics tournament for the third time in China.
Other provincial cities hosting events include Ningbo, Wenzhou, Huzhou, Shaoxing, and Jinhua.
Hangzhou is only 124 miles from Shanghai, where an Omicron-fueled pandemic has resulted in partial lockdowns, panic purchasing, and transportation mayhem in recent weeks.
If China's rigorous zero-Covid policy is maintained, organizers have offered little information about how the Games would be held.
However, there are concerns that they may follow in the footsteps of the Winter Olympics in Beijing in February, when competitors were fully shielded from the general public by a Covid-secure bubble known as a "closed-loop."
According to a second statement, participants at a Para Games conference this week discussed in depth infection control policies such as "vaccination, remote prevention, health monitoring, and closed-loop management."