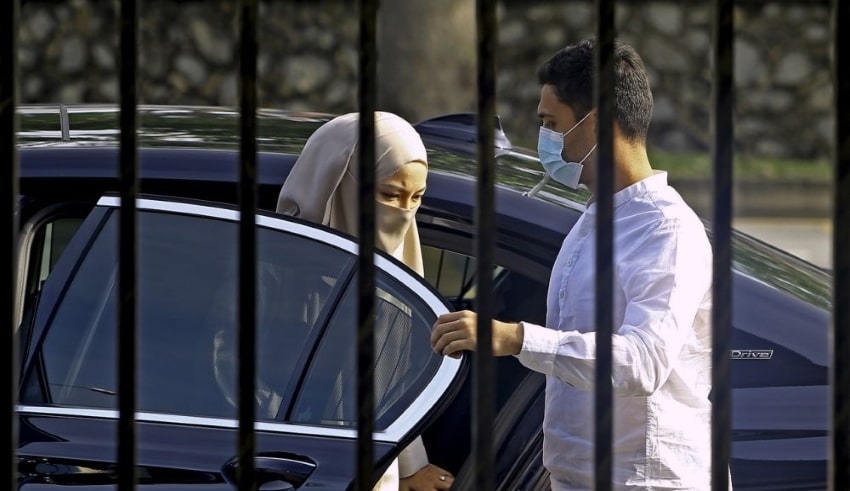 An online petition aiming for more severe punishment such as being put in jail has been launched against celebrity Noor Neelofa Mohd Noor and her husband for purportedly repeating violations of the Covid-19 SOP. The online campaign that has been already launched online before Neelofa and her husband, Muhammad Hariz Mohd Ismail were charged at the Seremban Court has been signed by 18,000 people so far.
This petition on the online platform Change.org was directed to the police in efforts to give prompts on imposing the necessary punishment for the people who repeatedly violates the SOP. The petition also addressed the authorities to stop having double standards between the public and distinguished person like celebrities.
Related Posts
According to the petition, Neelofa is a celebrity who has violated the SOPs time and time again and has committed negligence against the laws imposed in efforts to curb the spread of Covid-19 virus. These repeated offenses have caused the existence of double standard law. "Based on these repeated offenses, we urge the Malaysian government and PDRM to immediately imprison Neelofa without compromise as a clear signal that the government does not apply double standard laws to VVIPs and dignitaries," the petition added.
Today, both Neelofa and her husband pleaded not guilty of charges for violating SOPs after the photos of them went viral on social platforms while shopping for carpets on May 2. On top of that, a photo of her heading to the court without wearing a face mask behind her niqab has also been taken. On April 27, a compound for failing to adhere to physical distancing during her wedding
ceremony was also issued as well as for partaking into prohibited activities by the police. A total fine of RM 60,000 has been charged against the married couple and their families for the offenses.
After the newlyweds' photo has been captured, while enjoying watersports activities on the holiday island of Langkawi, disputes against them have emerged. The police explained that the permit for interstate travel given to the couple and the three others were meant for work and not for honeymoon. The authorities are now conducting investigation on the matter to find out whether there is breach of the Covid-19 SOPs.