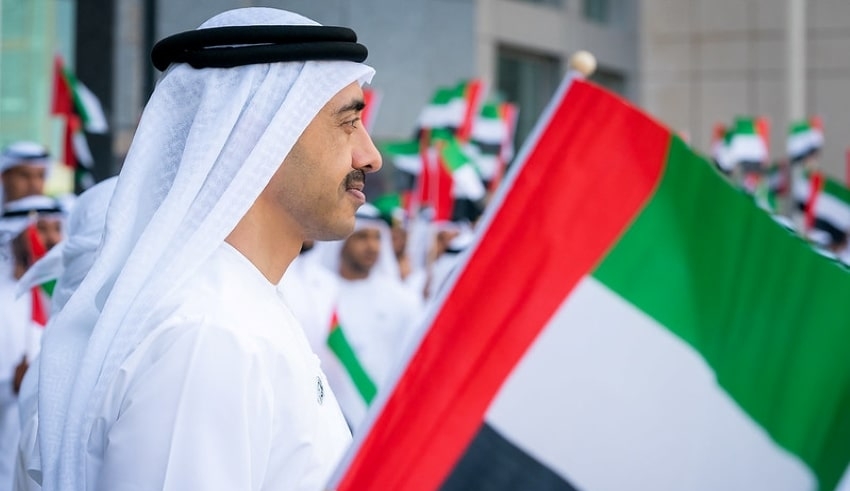 (C) Flickr, UAE Minister of Foreign Affairs
United Arab Emirates has been a crucial country of ending the two-decade-old state of war between their two countries, one of the drivers behind that process which has been a major player in the Horn of Africa for decades.
The oil-rich Gulf state has gained increasing influence in the region in recent years, according to both UAE and Ethiopian officials and diplomats.
Related Posts
Minister of State for International Cooperation, Reem al-Hashimy, has humbly informed in a Washington function that UAE had "played a humble role in trying to bring these two countries together".
Abu Dhabi's Crown Prince Sheikh Mohammed bin Zayed al-Nahyan in a meeting said Ethiopian Prime Minister Abiy Ahmed and Eritrean President Isaias Afwerki that their agreement would enhance security in the Horn of Africa and wider region.
"We are confident that this step will contribute to further cooperation & joint coordination between the neighbours & fulfil their people's aspirations for peace, development & prosperity" posted by him in His Highness' Twitter post following the meeting in the UAE capital.
"The bold & historic step taken by the leaders of the two neighbouring countries to end the conflict and open new horizons for cooperation and joint coordination is a model that can be followed in resolving conflicts around the world."
Triggered by a border dispute in 1998, the conflict killed more than 80,000 people. At least 350,000 people living along the border on both sides were uprooted and forced to flee.
Eritrea is the most diplomatically isolated state in Africa. The United Nations imposed sanctions including an arms embargo in 2009, accusing the government of supporting Islamist militants in neighboring Somalia – a charge it denies.
A month after taking office, Abiy visited the UAE capital Abu Dhabi to meet Crown Prince Sheikh Mohammed bin Zayed al-Nahyan. The new Ethiopian leader offered to mediate between Abu Dhabi and Somalia, two diplomats in the Gulf said.
Sheikh Mohammed visited Addis Ababa with officials including Sultan Ahmed al-Jaber, the head of the state-owned oil company.
The prince announced a $3 billion support package, made up of a $1 billion deposit in Ethiopia's central bank and a pledge of $2 billion in investments. "UAE's good relationship with both parties helped with re-establishing the relationship between Ethiopia and Eritrea and we see that as a positive thing," Saad Ali Shire, Foreign Minister in the semi-autonomous state of Somaliland said.