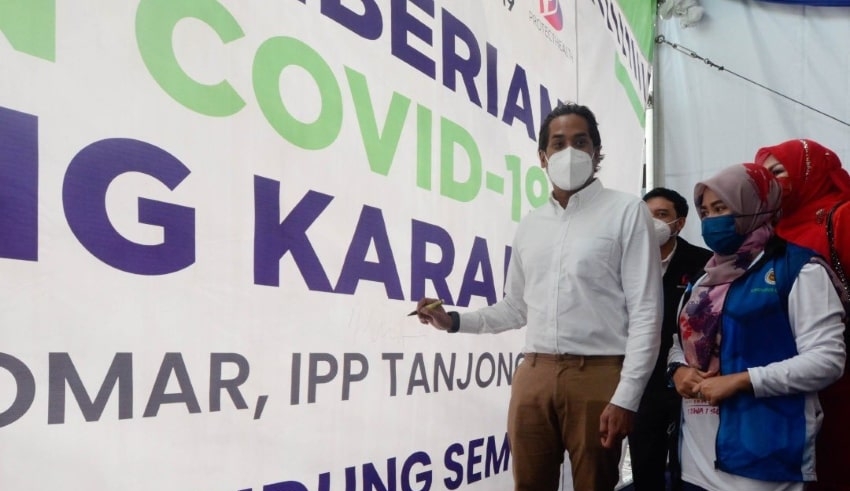 Science, Technology and Innovation Minister Khairy Jamaluddin asserted for the discussion on the issue of Covid-19 vaccine recognition to be carried out at the international level such that there would be no discrimination.
According to him, the viewpoint of Malaysia is that, if the World Health Organization (WHO) acknowledges the vaccine, then those who have received the vaccine would also be recognized by the other countries.
Related Posts
Khairy also added that as all AstraZeneca manufacturing plants uses the same formula, Malaysia is hopeful that there will be no discrimination as to where the vaccines have been manufactured.
"Whether the plant is in Europe, India, South Korea or Thailand the vaccine is the same," he told reporters after visiting the Mines Vaccination Centre (PPV) in Seri Kembangan.
When asked if the European Union (EU) only recognizes the European Medicines Agency (EMA) approved Vaxzeria (AstraZeneca vaccine), the National Covid-19 Immunization Program (PICK) Coordinating Minister said that the action of not acknowledging some vaccines that have been manufactured by some plants was deemed unfair.
Therefore, Khairy requests for clarification from the representative of the European Union (EU) in the country about this decision.
He added that the country is also in progress with the discussion of vaccine recognition with other countries like Saudi Arabia.
Vaccine from China that has been accepted by the WHO is being used in the majority of Muslim countries, including Indonesia, Pakistan and Turkey and Malaysia, so if Saudi Arabia says it does not recognize the vaccine from China, then how are pilgrims from these countries going to perform the Haj next year?, Khairy asks.
In a response to questions as to whether those who have been administered with two doses of vaccine would be granted flexibility, Khairy answered that the Special Committee on Covid-19 Vaccine Supply Access Guarantee (JKJAV) is in the process of drafting the guidelines to be presented to the National Security Council (MKN). He added that by next month, the set of guidelines on 'what you can do once you are fully vaccinated' is expected to be ready. However, he urges for more precaution as the Covid-19 Delta variant is spreading rapidly.