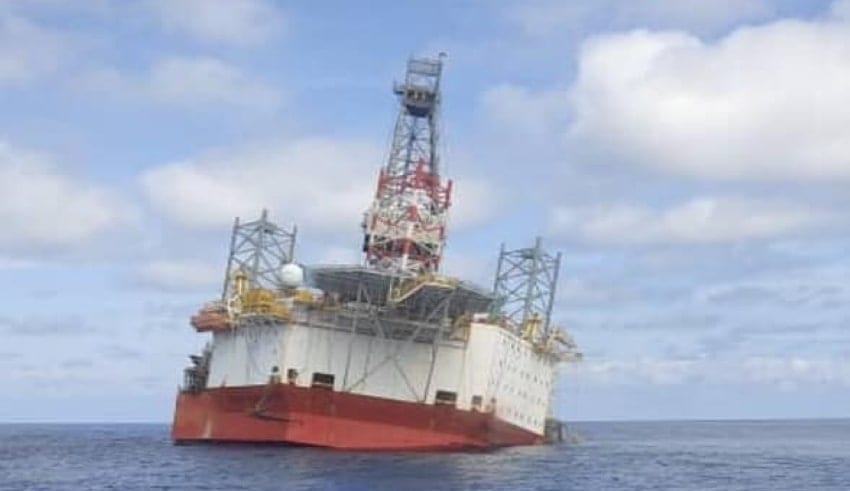 According to the ConocoPhillips Sarawak Ltd, all of the workers that are on board at the jack-up drilling rig Naga 7 have been now rescued.
In a press statement issued today by the ConocoPhillips Sarawak Ltd about the marine incident that has transpired on Monday, May 3, 2021, at around 2:45 pm, they stated that the said incident happened when the jack-up drilling rig Naga 7 was being positioned at Salam-3 located offshore Sarawak.
Related Posts
The company has given confirmation about the Naga 7 as being listed and that the efforts to respond to the emergency have already made their way.
They said that the Emergency Response team of the company are now being deployed and the relevant authorities have been given the information about the matter.
They added that the most pressing matter that they need to prioritize are the safety of the people on boarded on the jack-up drilling rig, in which have also been confirmed that they are all evacuated from the Naga 7 and that no known injuries or damages to the environment has been concurred.
The one that owns the Naga 7 is the Velesto Energy which is being used for ConocoPhillips' operations.
The Miri Ddivisional Disaster Management Committee (MDDMC) minister in charge Datuk Lee Kim Shin has answered when he was reached out that he had been notified of what happened and he has then given the approval for the request that the crew members with a number of 101 people which is mostly Sarawakians to be evacuated to the Offshore Transit Centre (OTC).
He added that he had decided to give a prompt approval as the incident was an offshore emergency case and therefore, the crew members needed to be taken to the OTC immediately.
"As per standard operating procedures (SOPs), all 101 crew will be asked to wear wristbands and mandatory quarantine order by Minister of Health upon arrival at Miri Port," he said.
He also mentioned the need for the crew members to undergo the 14-day mandatory quarantine and that the company would be shouldering the cost. The details of the incident has also been posted yesterday on the 'Seafarer Life' Facebook page saying that the crew members were safely rescued.