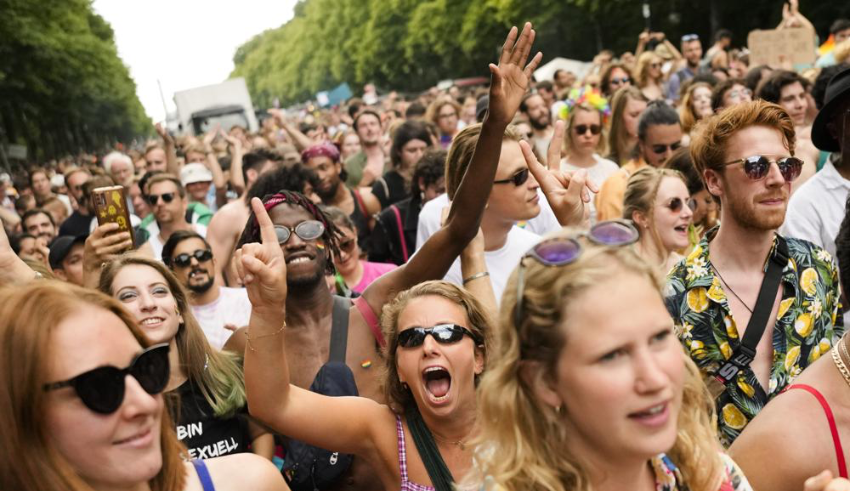 Two incidents that appear to have been motivated by homophobia were reported after Berlin's annual Christopher Street Day celebration on Saturday, which supported LGBTQ causes, the police said on Sunday.
An altercation occurred on Saturday evening in the neighborhood of Mitte in Berlin, Germany, involving a group of nine individuals who confronted two teenage girls, ages 16 and 17, along with a boy, aged 15. According to the police, the group went up to the two young women and made homophobic comments to them, presumably because of the clothing that they were wearing.
When the girl, 16 years old, responded, one of the men in the group knocked her hat off her head and then tripped her, which resulted in her falling to the ground. After she had gotten back on her feet, the same man punched her in the face before running away.
The girl had minor injuries, including a cut on her lip, but she refused medical attention when it was offered to her by emergency personnel.
Related Posts
A man, 32 years old, was insulted by a group of eight people in the middle of Berlin at approximately 3:15 in the morning on Sunday. They were able to catch up to him as he tried to run away, and they assaulted him physically by kicking him in the head and upper body while he was lying on the ground.
After witnessing the assault, a woman who was passing by stopped in front of the victim, at which point the perpetrators ran away.
The victim received outpatient treatment for his cuts and bruises after being injured in the incident.
The incidents took place at the tail end of a day in which hundreds of thousands of people demonstrated throughout the city in support of LGBTQ rights. In the end, the police estimated that there were 350,000 people in the crowd, which is a significant increase from their initial estimate of 150,000.
According to the police, there were no disturbances during the march.
Berlin's traditional festival, which had been canceled in 2020 and drastically scaled back last year owing to coronavirus pandemic-related laws, took place mostly unrestricted this past Saturday.