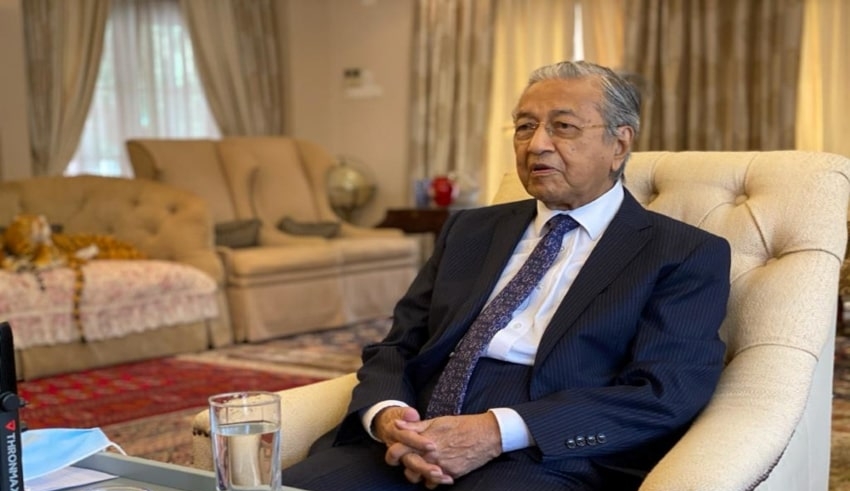 Former Prime Minister Tun Dr Mahathir Mohamad said that the Yang di-Pertuan Agong has the power to call for the formation of an administrative body like the National Operations Council (Mageran).
Before the Conference of Rulers meeting tomorrow, the Langkawi MP said in a virtual interview that his proposal to form a Mageran was not meant to overthrow or to change the current government.
Related Posts
He said that the authority the Agong has increases once an Emergency proclaimed. The Agong is to take the role as the head of the executive and has the authority to deal with several issues and grant anyone he wanted the duty of ensuring the decision is successful.
Dr Mahathir also mentioned that it was not indicated for the advice to come from the government. He cited the first time when the Agong rejected the government's request for an Emergency to be declared and said that this shows how Sultan Abdullah has the prerogative to accept or reject advice from the government of prime minister.
He added that forming the Mageran may seem like the position of the Prime Minister is being demoted despite the proposal not mentioning about changing the government.
The King has been meeting with political party leaders in the previous week to discuss and have their opinion regarding the current state of the healthcare, social issues and economy affairs.
However, it has been emphasized by Dr Mahathir that he is feeling negative about the government undertaking the formation of Mageran. He said that with this, their political priorities must take the position of the back seat.
On the other hand, he also mentioned that this approach will benefit those in power to center their attention on the urgent health, economic and social issues the nation is currently facing.
In addition to that, he also offered his services to the one who will be appointed to be the Mageran during the interview, he said that his experience as the former prime minister would be of use in making decisions for the advantage of Malaysia during this crisis.
"You can reject me that is not a problem. I just want to say that I am ever ready to provide my services to my country," he added.