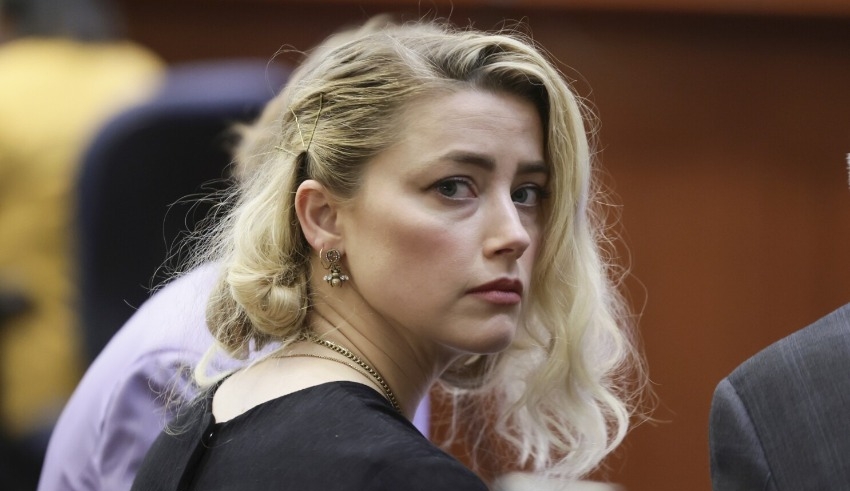 US: Ex-husband Johnny Depp sued Amber Heard for defamation, and a jury found her liable for $10.35 million (S$14.4 million) in damages. Amber's lawyers have asked a judge to toss out the decision, claiming the evidence against her is lacking and that one of the jurors was not properly vetted by the court.
Heard's attorneys describe the jury's June 1 decision of $10 million in compensatory damages and $5 million in punitive damages to Depp as "excessive" and "indefensible" in post-trial documents filed on Friday (July 1). Depp's lawyers are asking the judge to overturn the judgment and order a new trial, or to order a retrial altogether. As soon as the judgement was handed down, the judge reduced the compensatory damages to a state-imposed maximum of $350,000.
Over an op-ed in the Washington Post in December 2018 in which Heard described herself as "a public figure representing domestic abuse," Depp sued Heard for libel in Fairfax County Circuit Court. Although the story never mentioned Depp by name, his lawyers argued that he had been defamed.
Related Posts
In the course of the six-week televised trial, the couple's unhealthy marriage was exposed. Heard's claims that she was physically and sexually mistreated by Depp were the subject of most of the testimony. Johnny Depp and Amber Heard have both been accused of assaulting each other numerous times, with Heard claiming to have been sexually attacked with a liquor bottle during a fight in Australia, where Depp was filming a Pirates Of The Caribbean sequel.
Johnny Depp said that he never physically abused Amber Heard, and that she was the one who abused him.
At the heart of Depp's case was the need to show that he never assaulted Heard, that her essay in the paper slandered him, and that she wrote it maliciously.
Heard's legal team contended in post-trial filings that Depp would have had to establish that at the time Heard's piece was published, she did not believe she had been abused in order to find that Heard possessed genuine malice.
They further request that the judge look into "possible inappropriate juror service," stating that one of the jury members was described as having been born in 1945 in records handed to attorneys before the jury selection process, but has been publicly listed as having been born in 1970.
On the other hand, the jury also granted Heard US$2 million in her lawsuit against dept, ruling that one of Depp's lawyers had defamed Heard by accusing her of fabricating a detailed hoax that involved roughing up the couple's apartment to make it appear worse for police.
When Johnny Depp sued a British tabloid in the UK for calling him a "wife beater," the case was a lot like this one. After concluding that Heard was speaking the truth about her experiences with abuse, the judge in that case decided in favor of the newspaper in 2020.