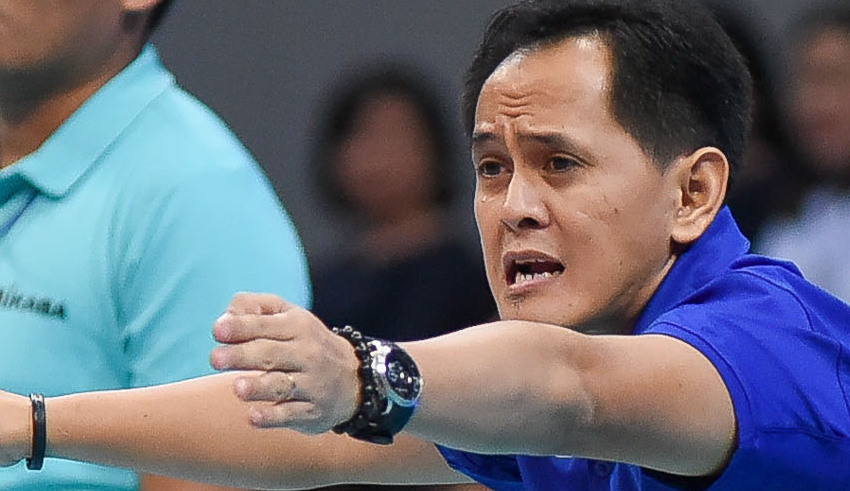 The Choco Mucho Flying Titans announced on Tuesday morning that Oliver Almadro had resigned as head coach.
Choco Mucho stated in a statement that Almadro has requested to step down as head coach in order to "concentrate his efforts on building the Ateneo Women's Volleyball Program."
The group accepted Almadro's request without delay. Edjet Mabbayad will now serve as the Flying Titans' head coach, beginning with Tuesday's game against UAI-Army at the Araneta Coliseum.
Almadro will continue to serve as a consultant for the Rebisco Volleyball Program.
Keep Reading
"We would like to thank Coach O for his essential contributions to our squad since its formation in 2019," the team stated. "Coach O exemplifies what Titan Pride is all about — a dedication to hard effort and a love for the sport."
"Rebisco Management has nothing but respect for Coach O, and we are grateful for his trust, faith, and courage throughout his tenure," the statement continued. We will continue to support your efforts to bring out the best in your players and the sport, on behalf of Rebisco Management.
Almadro has led Choco Mucho to a 2-3 record in the current PVL Reinforced Conference.
Since the Flying Titans joined the PVL in 2019, he has been their coach, although he has been unable to guide the team to a podium result.