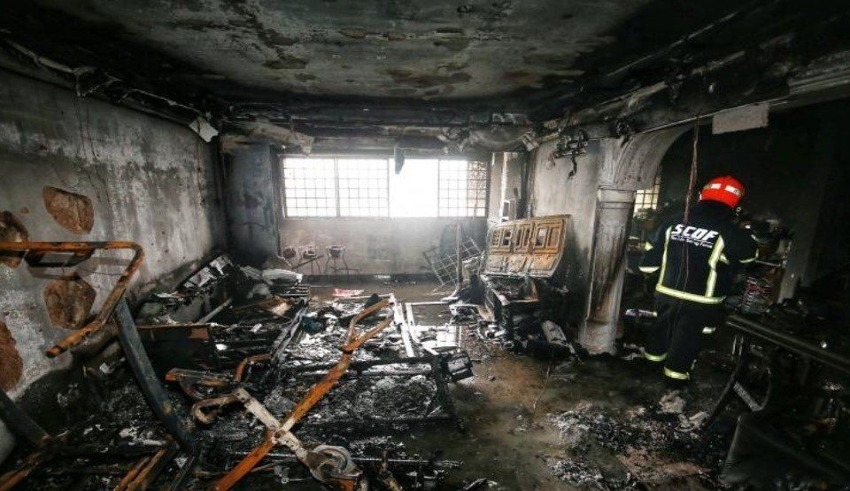 (c) Fire Prevention Centre
SINGAPORE: When a fire broke out in a HDB apartment in Marsiling, Singapore, on Wednesday night, two children were saved by police officers (Jun 22).
When the SCDF was notified about the fire at Block 218 Marsiling Crescent at 10.40 p.m., they responded immediately.
The fire was burning and dense black smoke was billowing from the apartment when firemen got on the scene.
According to a Facebook post from the Singapore Civil Defence Force (SCDF), the incident broke out in a second-floor flat and was doused with a single water jet.
It stated that the entire unit was harmed by heat and smoke damage as a result of the fire.
About 60 individuals from neighboring apartments were evacuated by authorities as a precautionary measure.
Related Posts
It took two policemen to rescue two children from the living room of a unit that had been evacuated.
Two SCDF ambulances transported them to KK Women and Children's Hospital.
After the fire broke out, a member of the public had tried to break through the door to save the two children, the Singapore Civil Defence Force (SCDF) stated in a statement.
As a thank you for his "quick-thinking and timely response," the Singapore Civil Defence Force (SCDF) announced it will be contacting the individual.
The fire's origin is being looked into.