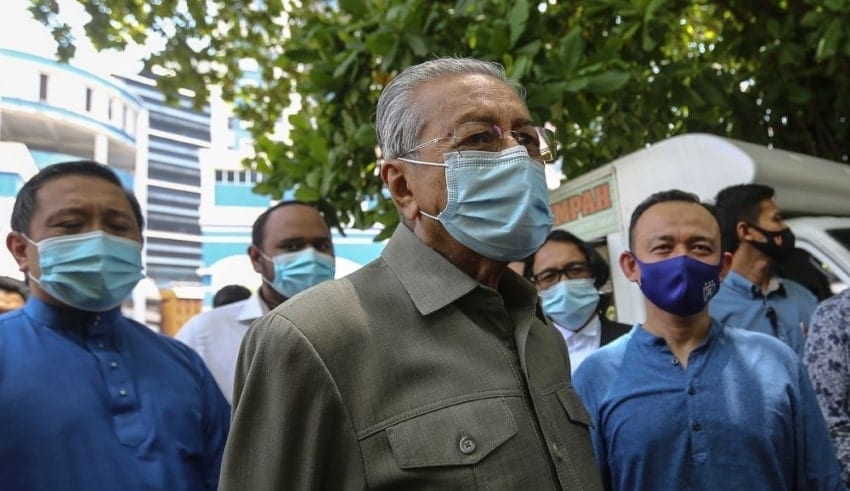 The former prime minister Tun Dr. Mahathir Mohamad has commented that the current government under the rule of Perikatan Nasional is more focused on popularity rather than on building up Malaysia's economy that has been crippled due to the Covid-19 pandemic.
He has mentioned how the PN government is lacking definite directives as to how to confront the pandemic and its adverse impact on the economy.
Related Posts
"Be it politics, economy or social the most important thing now is to handle the Covid-19 pandemic because at the moment normal life cannot resume and the economy is dying as long as the disease is out there. "But I see the government now has no direction or focus on this Covid-19 situation.
There are medical experts who have suggested they be included or the states be included in panel discussions to advise the government but this has not been done," he said during an interview.
He also cited how the government officials are only leaning towards having the public's approval and being famous. He said that he used to go to bazaars every year during
Ramadan except during this times as people would want to take pictures and shake hands, putting SOPs out of place which won't definitely help in curbing the spread of the virus.
Dr Mahathir stated that in case he was still the prime minister, he would not falter about making tough decisions even if that would result to receiving critics from the people.
He added that although lockdowns are not popular, it must still be done as to restrict the virus from spreading further.
The issue lies whether the steps to be taken are popular or the right thing to do, but in order to control the virus, Mahathir said that he would rather choose health over being popular.
He also cited differences between the first lockdown and the current one where the streets used to be practically empty unlike now where no one seems to care at all.
"Same goes with the prayer SOPs. In the mosque, during prayer time there's very good adherence to social distancing. But once prayers are over I see people going to one another and greeting each other, touching each other," he added.
It has been announced by Senior Minister Datuk Seri Ismail Sabri Yaakob earlier last month that even though Ramadan and Hari Raya bazaars are to be allowed nationwide, there will still be strict SOP's to be followed. The announcement has gathered various reactions from different groups and individuals. There are some who agreed saying it is a good decision considering the business sectors but some are worried about the risk of more outbreaks especially, bazaars would eventually attract large crowds.