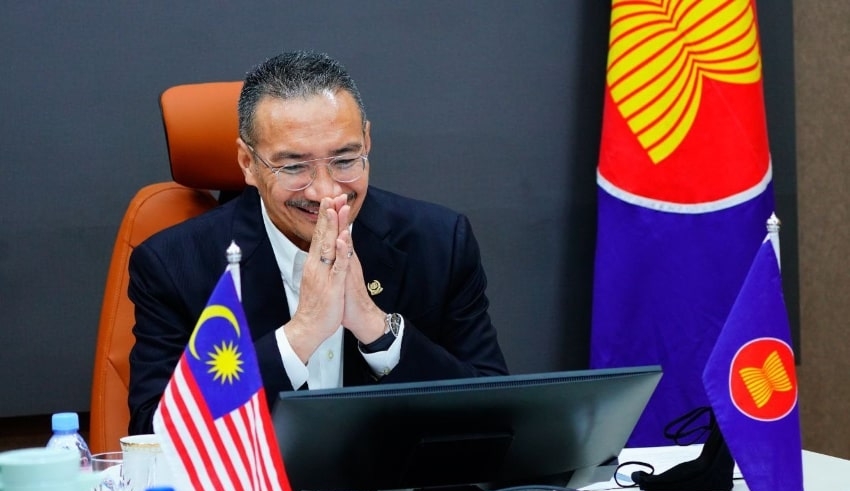 Malaysia – The Royal Malaysian Air Force (RMAF) has been ordered to form a special investigation panel to find out the cause behind Tuesday night's Hawk 108 plane accident.
Senior Defense Minister Datuk Seri Hishammuddin Hussein said he informed the leaders of the Malaysian Armed Forces and the Royal Malaysian Air Force.
In a statement released recently, he said that a comprehensive and thorough investigation will be conducted as soon as possible.
"It will take into consideration operational and training elements, as well as technological problems." He added.
He stated that he had requested that the RMAF deputy head personally attend the location where the accident happened.
"He went there and also paid a visit to the officer who had been hurt and was being treated at the Seberang Jaya Hospital," he explained.
Related Posts
Mejar Mohd Fareez Omar, one of the two officers involved in the collision, was in stable state, according to him.
The Hawk 108 aircraft crashed on the runway at the RMAF facility in Butterworth at about 10.07 p.m. on Tuesday, killing Captain Mohamad Affendi Bustamy and seriously injuring Fareez during a night flying training exercise.
Affendi, a 31-year-old pilot from Bandar Tun Razak, Pahang, served with Squadron No 6 of the Labuan Air Base.
Fareez, a 33-year-old flight chief from Dengkil, Selangor, is a member of Squadron No 15.
After a post-mortem, Affendi's remains was transported to his homeland of Pahang, where he was buried at a Muslim cemetery in Muadzam Shah.
Hishammuddin further stated that he has directed the Defence Ministry and the MAF — particularly the RMAF — to provide whatever support to Affendi and Fareez's families as soon as possible.
He claimed he helped the families get help through the Tabung Amanah Perwira dan Pertahanan Negara (TAPPN), which is run by Mindef's human resources management section.
TAPPN will help dependents of armed forces officers if their injuries or deaths occurred while they were on active duty and were not caused by carelessness or crime, he added.