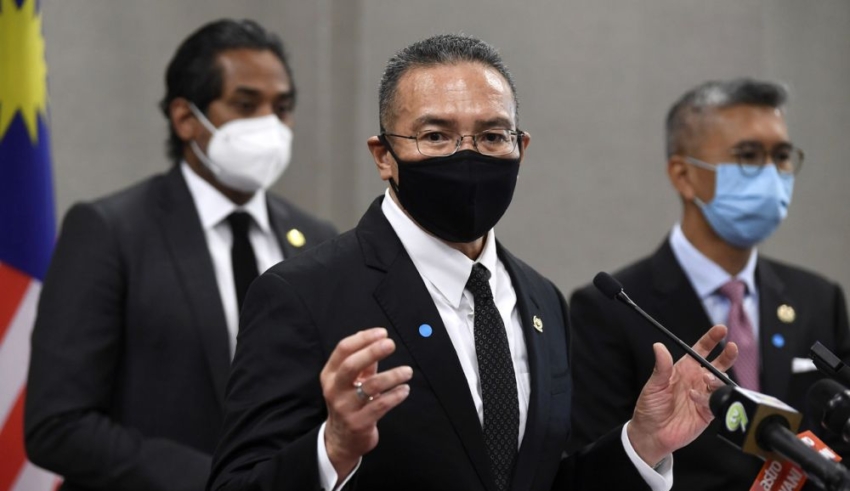 Last updated on January 11th, 2022 at 05:41 am
Malaysia – Phase Three of the National Recovery Plan (PPN) will be shifted to Phase Four effective Nov. 8 for the states of Perlis, Perak, Penang, Sabah, and Kedah, according to Senior Defence Minister Datuk Seri Hishammuddin Hussein.
After considering the current risk assessment performed by the Health Ministry (MOH) and the National Security Council (MKN), the Special Meeting on Covid-19 Pandemic Management agreed that the five states move to phase four after considering the PPN transition phase and relaxation of standard operating procedures.
"It's the same SOP for states entering Phase Four. MKN would keep its official website, www.mkn.gov.my, up to date with the latest information on the SOP," he added.
Port Klang Authority ship workers are permitted to acquire their vaccinations during stopovers at the port, subject to the clearance of the Ministry of Health, the Marine and Immigration Departments, as said by Hishammuddin.
He urged that vaccinations should be delivered aboard to avoid the large-scale migration of crew members to clinics or other medical facilities.
Related Posts
He said the Port Klang Authority had been ordered to provide the essential documents such as the organiser, number of workers engaged and other information connected to the crew immunization scheme at Port Klang.
Those who are completely vaccinated and of any age are permitted to access stadiums, including all sporting venues, as of Nov. 8th, according to the CDC.
Unvaccinated or partially vaccinated children under the age of 18 are still prohibited from entering stadiums and other sporting venues. However, he noted, food and drinking are not permitted in the stadiums at this point in time.
According to him, the Special Meeting also voted to transfer management of hotel quarantine stations to private quarantine stations just seven days from when the meeting was held. Quarantine station administration is based on guidelines for the opening, operation, and monitoring of private quarantine stations developed by the National Disaster Management Agency (NADMA).