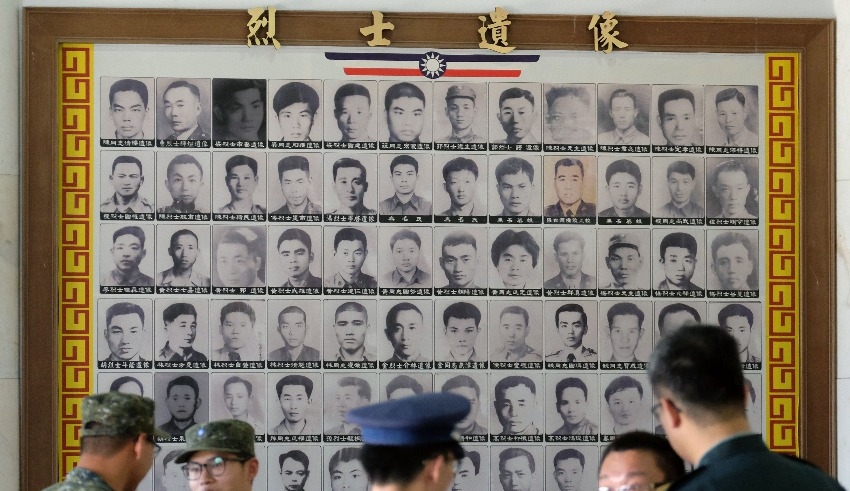 In recent days, discussions about Taiwan's windswept Matsu islands, which are located close to China's shore, have been dominated by one topic: the potential for an invasion by China, which has been conducting military drills in reaction to visits to Taiwan by lawmakers from the United States.
The archipelago of small islands, which is less than 10 kilometers (6.2 miles) from China's coast at its closest point, has been held by Taiwan ever since the defeated Republic of China government fled to Taipei in 1949 after losing a Chinese civil war. In the event of a conflict, Beijing would most likely make the archipelago of small islands an early target.
China, which claims Taiwan as its territory, has conducted extensive military exercises this month in response to a visit to Taiwan by the Speaker of the House of Representatives in the United States, Nancy Pelosi. Pelosi was followed by five lawmakers from the United States on Sunday (August 14) and Monday (August 15).
The armed forces of Taiwan have been keeping a careful eye on China's movements and have redirected their fighter jets and sent in their warships to maintain a presence of defense against the Chinese navy.
Despite the fact that the people of Taiwan do not appear to have a heightened sense of fear, the tension has brought the Matsu islands' precarious position into sharper focus.
"After all, this island, Dongyin, would be the frontline of the battlefield," said Dora Liu, 27, who is from Dongyin island, which is the northernmost territory Taiwan controls and is home to a major military base. "I don't feel particularly safe," she said. "After all, this island would be the frontline of the battlefield."
She stated that a little island such as ours could be destroyed in a single instant. "In the event that there is a battle, there would be nowhere to take cover. It wouldn't matter how many tunnels we had if we were constantly kept busy by them; having tunnels would serve no purpose in that case."
Since 1949, the mountainous Matsu islands, along with the rest of Taiwan, have been subject to the constant worry that China may invade.
During the height of the Cold War, China carried out consistent air strikes against the islands.
Today, the islets are a popular tourist destination, complete with trendy coffee shops and boutique hotels. Visitors are attracted to the islets by the stark natural beauty of the area as well as its turbulent history.
Old bomb shelters and propaganda signs hewn out of the rock with phrases like "rescue our mainland comrades" can be seen all across the island, despite the fact that the military presence is considerably less visible than it was during its height in the 1950s and 1960s.
Related Posts
According to Chien Chun-te, who is forty years old and owns a breakfast stall in front of a market on the principal island of Nangan, the current issue is more worrisome than the prior tension.
Chien stated, "I think it's probable that there will be a conflict. However, I have high hopes that individuals in both nations, as well as their respective administrations, would communicate more. It is inevitable that hostility will result from a lack of dialogue."
In spite of the recent tension, the islands are crawling with tourists coming from the cities of Taiwan. Tourism is an essential component of the local economy, and flights are difficult to book as a result.
Huang Tzu-chuan, who is 30 years old and works in communications in the city of Taoyuan in Taiwan, decided to spend one month of this summer working at a guesthouse located in a town on Nangan that overlooks a picturesque bay.
Huang, like the majority of people in Taiwan, has paid careful attention to the Chinese military maneuvers and given some thought to how he would react in the case of a conflict.
Huang was quoted as saying, "If one day it really happens, then of course I will fight for my nation."
He drew a comparison between the problems facing Taiwan and the war that broke out in Ukraine after Russia invaded that country.
We share their view that the relationship between Taiwan and China is very similar to the one we have.