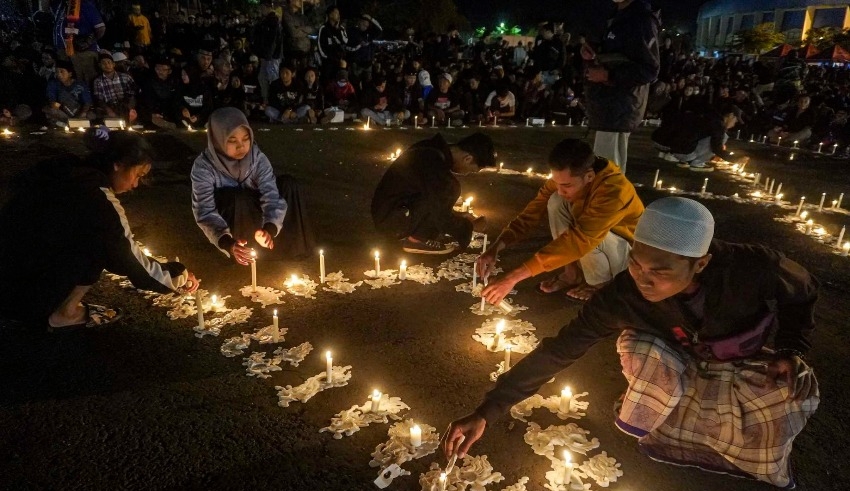 On Friday (October 7), Indonesian President Joko Widodo stated that the world governing body of football, FIFA, will not impose sanctions on the country as a result of a stadium stampede that occurred the previous week and resulted in the deaths of 131 people.
The president of Indonesia announced in a video message that the country's management of football matches will be improved through collaboration with FIFA, and that the president of FIFA, Gianni Infantino, will visit Indonesia in either October or November.
"Based on the letter, thank God, Indonesian football is not sanctioned by FIFA," Widodo stated in a video that was released on the YouTube channel of the presidential office late on Friday night. The tweet and the video were both sent out by the president's office.
Widodo visited the Kanjuruhan football stadium in Malang city, East Java, on Wednesday. While there, he stated that locked gates had contributed to the deaths of 131 people following the match that took place on October 1 between Arema FC and Persebaya Surabaya, who are arch-rivals.
Fans of the local team, Arema, stormed the field after their team was defeated, and the police responded by firing volleys of tear gas to contain what they described as "riots."
Keep Reading
Several witnesses told Al Jazeera that the exit gates were either shut or blocked by police after the clouds of suffocating gas prompted a stampede as scared spectators rushed to get out of the stadium.
In its security protocols for football events, FIFA advises against the use of tear gas in or around stadiums and suggests that exit gates be unlocked at all times throughout a game. Additionally, FIFA recommended that exit gates be kept unlocked at all times.
Widodo also stated that the Indonesian government had decided to take efforts to improve stadium safety in collaboration with FIFA and the Asian Football Confederation in order to prevent another tragedy from occurring.
He also mentioned that FIFA's Infantino would be coming to Indonesia in the not too distant future.