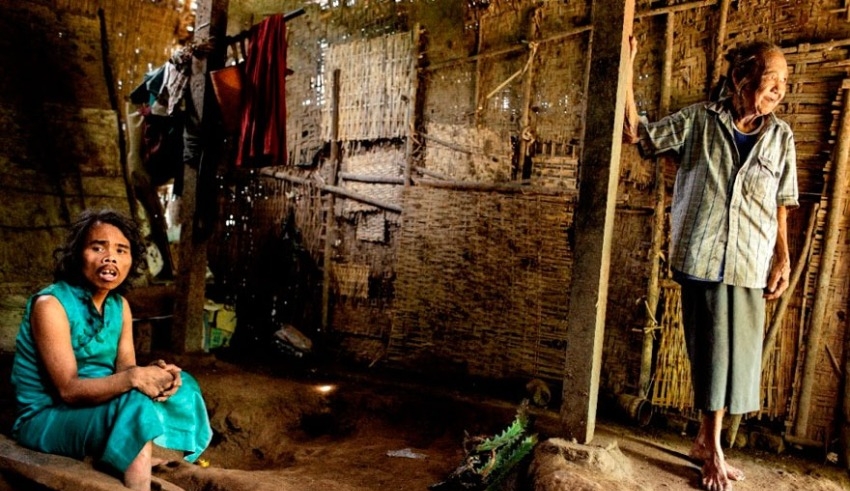 According to a regulation issued by the Indonesian ministry of health in 2017 on the management of the phenomena, the term "pasung" (shackling) is used to refer to restricting the movement of people with mental disorders.
Chaining someone or squeezing them into extremely confined areas are the two most typical types of this form of torture.
It is difficult to abolish shackling, according to Azhar Jaya, the secretary of the directorate general of health services within the Ministry of Health. This is due to the fact that it is not treated in a holistic manner and across sectors. The impact of COVID-19 has been negative.
"Because of the epidemic, public access to mental health care has decreased, which has led to an increase in the usage of shackling. The handling of the epidemic and changing mental health facilities and services to manage the pandemic were given priority," he said. "The priority was given to address the pandemic."
In the community as a whole, it is common for families of people who have mental health issues to be confused about the underlying causes of their loved one's condition and how they should respond to it.
Yasa, a native of Karangasem who never completed basic education, has been intermittently restrained for the better part of the last two decades.
When he was a teenager, he used to spend his time working at an art gallery, until one day he experienced a severe mental breakdown.
"In the past, I held a job. I want to get a job," he stated to CNA.
Keep Reading
But when asked what had had happened to him, he responded in a solemn tone, "I don't know. My focus is elsewhere at the moment."
The origins of everything are a mystery to Yasa's mother, Seken, who is the mother of ten children. She noted that at first, her younger kid was agitated and bewildered about what was going on.
A number of times, he was admitted to Bali's sole psychiatric hospital for treatment. However, after each time he was released, he would wander about Karangasem, and he would occasionally not come back.
The fact that he is confined to the house by the shackles contributes to the family's conviction that this course of action is the best course of action.
"I have compassion for him, but what can be done?" Seken said in Balinese.
Yasa is currently being treated at the Suryani Institute for Mental Health, which is located in Denpasar, the capital city of Bali. Psychiatrist Luh Ketut Suryani is in charge of Yasa's care. It is approximately a two-hour drive from Karangasem to the destination.
Given that Yasa's family is low-income and does not have any other sources of money, her volunteers pay frequent visits to him and bring him food and medicine. Yasa's family is in dire financial straits.
In addition to providing care for Yasa, Seken is also responsible for providing care for her sick husband.
According to Suryani, the practice of shackling is difficult to abolish in Indonesia because many people feel that "the illness is a curse and cannot be treated." As a result, the practice is widespread.
Some people have also tried to treat their loved ones themselves, but their efforts have been fruitless, which has led them to despair.