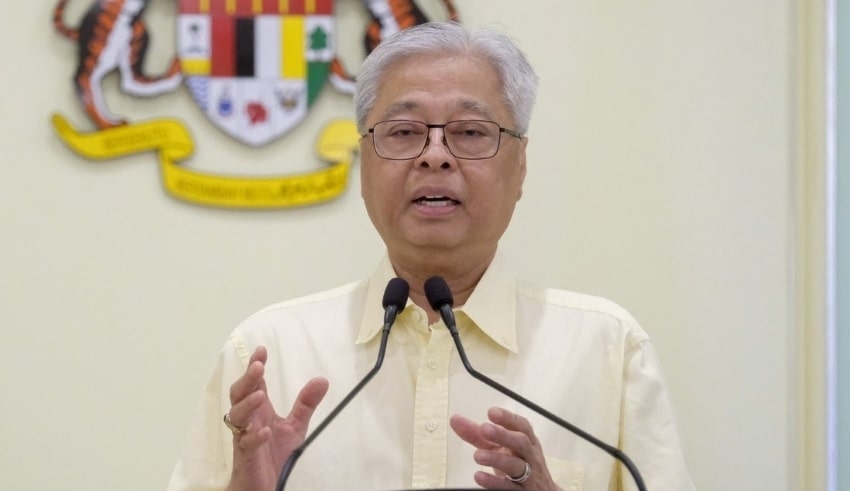 Sources reported that UMNO ministers Datuk Seri Ismail Sabri Yaakob and Datuk Seri Hishammuddin Hussein's promotion was an intentional act which has been decided since the UMNO Supreme Council meeting.
A number of sources who have close connection with the top leadership of UMNO claims that the appointment of Ismail as the deputy prime minister and Hishammuddin as a senior minister has been done by the Perikatan Nasional (PN) government with the motive to use its authority in influencing its members against leaving PN.
Related Posts
Another source said that the majority of the Supreme Council members have agreed with Zahid, who is the UMNO president to leave the PN coalition.
"There is another group who supported the PN are doing this on purpose." The source added.
Whereas, there was another source who is part of the Supreme Council who said that groups of MPs from UMNO coalition were actually behind the decision of the appointment of the two leaders.
A source said that the UMNO MPs were putting in effort such that the decision of the council could be called off. However, the call to leave the PN government is practically decided.
Reports say that another member of the Supreme Council, Datuk Ahmad Puad Zarkashi asserted that both Ismail and Hishamuddin should have refused the position to toe the party's decision.
A news portal quoted his statement questioning as to why the appointment was not discussed with the leaders of the party and that the Supreme Council has decided in Janda Baik that UMNO put a 'full stop' on the issue of deputy PM.
He added that Ismail Sabri should have obeyed or consulted with the party first as this decision falls under the council's jurisdiction. Hishammuddin and Ismail Sabri have both expressed their gratitude toward Prime Minister Tan Sri Muhyiddin Yassin for appointing them in their respective positions, with the latter signing a statement this evening as a deputy prime minister.