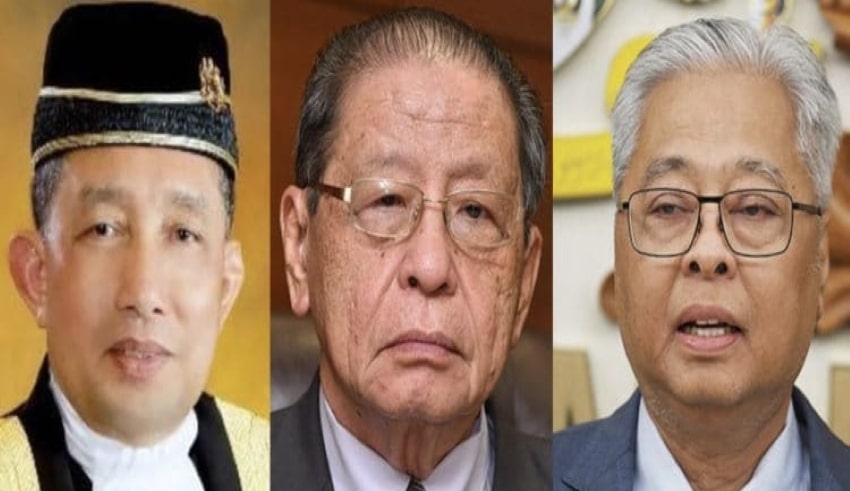 DAP MP Lim Kit Siang said that Attorney General Tan Sri Idrus Harun should have revealed from the start that the Yang di-Pertuan Agong agreed that the voting on the prime minister's confidence was no longer necessary.
The DAP leader added that AG arguing against the confidence vote on Prime Minister Datuk Seri Ismail Sabri Yaakob is illogical if the Agong, who initiated the matter, felt it was not needed anymore.
"[Why] wasn't it mentioned from the start, rather than Idris's odd remark last Saturday claiming that a vote of confidence would weaken the Agong's authority to select a prime minister in line with the Malaysian Constitution?" Lim asked in a statement.
Related Posts
Datuk Seri Wan Junaidi Tuanku Jaafar, Minister in the Prime Minister's Department (Law and Parliament), said that the Agong has granted his permission for Ismail Sabri to forgo the confidence vote in the government.
The confidence vote had been anticipated when Parliament reconvened next week, since the Agong had previously said that it was necessary because it is part of the constitutional process through which a prime minister gains legitimate authority.
When the Agong expressed his views on the necessity for a confidence vote, it was before he appointed Ismail Sabri as prime minister.
The two attorneys who spoke to Malay Mail earlier agreed that a confidence vote was unnecessary since Article 43 of the Federal Constitution gives the Agong authority to select the prime minister who, in his opinion, is likely to command the confidence of a majority of MPs.
They claimed that the nomination of Ismail Sabri by the Agong did not require any additional validation, such as the suggested confidence vote. 114 federal legislators filed statutory statements supporting Ismail Sabri, which was more than the 112 required number of MPs for a simple majority in the Parliament.