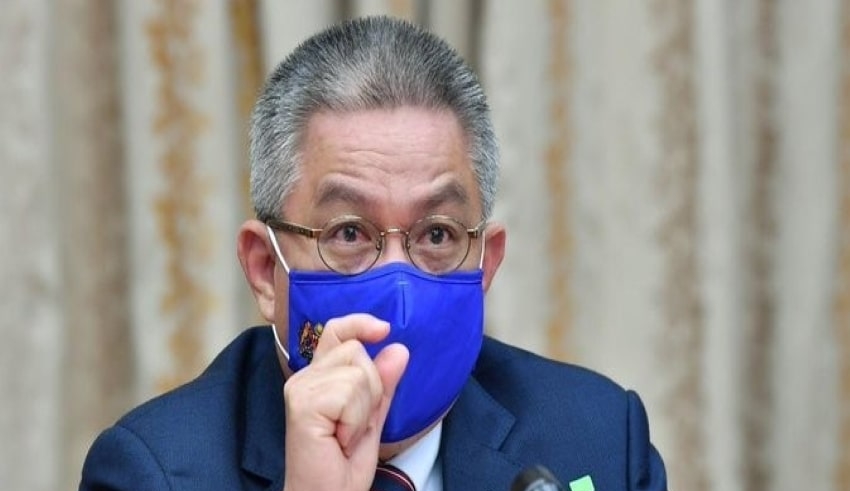 Malaysia will move into the second phase of the National Recovery Plan (NRP) if the average Covid-19 daily cases will drop below 4,000 for seven consecutive days.
Aside from that, Health Minister Datuk Seri Dr Adham Baba also said that the occupancy of the beds in the intensive care units (ICU) must fall below 75 per cent on top of the fully vaccinated population of 10 per cent.
Related Posts
In a TV program last evening, he said that the vaccination rate of 11 per cent has been achieved yesterday with the threshold indicator approach and that Malaysia can now transition into the second, third and fourth phase.
The four-phase National Recovery Plan is a strategy to take Malaysia out of the Covid-19 crisis.
This strategy would be based on three indicators such as the situation of the Covid-19 transmissions in the community to be determined by the number of daily cases of infection, public health system capacity based on the ICU bed utilization rate and lastly, the level of the population who have been fully vaccinated.
Accordinng to Dr Adham, implementing the movement control order (MCO) 3.0 was an intervention method in order to be able to reach the plan targets.
He explained that the SEIR (Susceptible-Exposed-Infected-Removed) model projection that they have will look at the value of RT which is the infectivity rate. If the RT remains at 1.2, a chance of having about 13,000 Covid-19 cases would be possible, but because of the MCO 3.0, they have accomplished to intervene with the worsening situation until the SEIR projection is below one.
He added that a strong will in taking public health action, administering vaccination and solidarity among the public is a must in fighting against the Covid-19 since the fight no longer involves just the old virus but also the new variants.
Dr Adham also mentioned that there's also a plan to administer vaccine to those with the age of 12 and above. However, the completion of the National Covid-19 Immunization Program is a must.
"We need to have convincing data from Pfizer and we also need to prioritize Form Five and Form Six students who will sit for major examinations," he said.