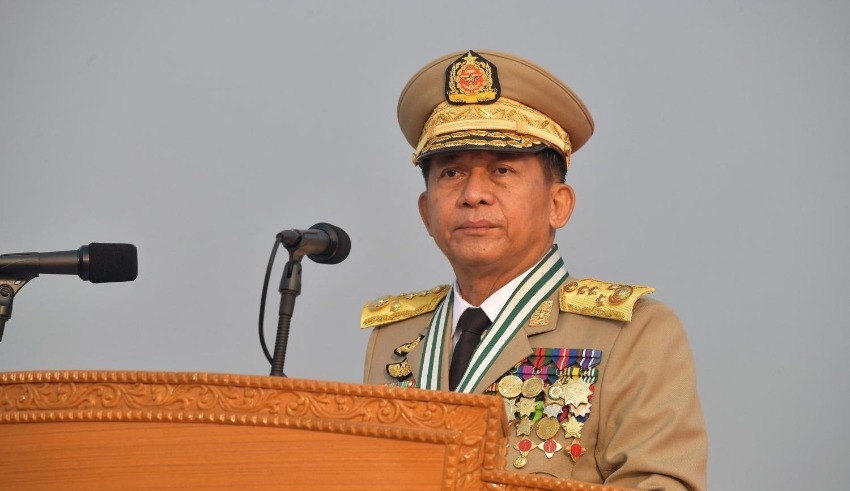 myanmars junta would extend emergency rule for 6 months
State media reported on Monday (August 1) that the head of Myanmar's junta, Min Aung Hlaing, will extend the state of emergency in the country for an additional six months. The media also reported that the junta's national defense and security council has given its approval for the extension of the state of emergency.
After seizing power from the elected government led by Aung San Suu Kyi in a coup in February of the previous year, the junta initially announced a state of emergency shortly after taking control of the country.
Related Posts
According to a report from the Global New Light of Myanmar, "The members (of the security council) unanimously supported the idea to extend the length of the declared state of emergency for another six months."
According to the article, Min Aung Hlaing was quoted as saying that in order to fulfill the wishes of the population, "in our country, we must continue to enhance the 'true and disciplined multi-party democratic system.'"
Since the military takeover, Myanmar has been in a state of anarchy, with unrest spreading across the Southeast Asian nation. This comes after the military put down largely peaceful rallies in the cities.
The military junta claimed that it had seized power due to widespread voter fraud in the general election that took place in November 2020 and was handily won by the party of Nobel laureate Aung San Suu Kyi. Election monitoring groups did not uncover any proof of widespread vote-tampering.
Despite the fact that the timeline for holding the elections has already been pushed back and that opponents are skeptical that the elections would be free and fair, the military has promised to hold new elections in August 2023.