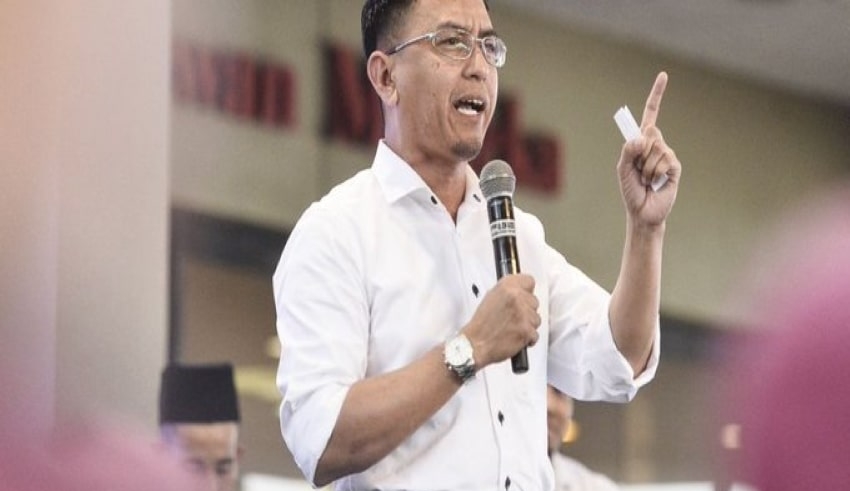 Malaysia – The Parti Bansa Dayak Sarawak (PBDS) Baru is concerned that PAS is pursuing a constitutional reform that would make it mandatory for the prime minister to be a Muslim, according to Andrew Bugie, the party's media head.
Andrew stated in a statement yesterday that PBDS joined the chorus of critics of PAS senator and information leader Khairil Nizam Khirudin's plan, which would deprive non-Muslim Malaysians' rights.
He emphasized that the notion of 'commanding the support of the majority' is the foundation for electing a president or prime minister in any country that follows democratic principles.
In a statement, Andrew stated that not only is Khairil unaware of the country's multicultural make-up, but he and his party are displaying intolerance for non-Muslim Malaysians.
PBDS also considers the PAS senator's plan to be contrary to the spirit of Malaysia's establishment and the freedom of religion, which was one of the assurances offered to Sarawakians by Malaysia's founding prime minister, Tunku Abdul Rahman Putra Al-Haj.
"PBDS would like to remind Khairil Nizam that the Yang di-Pertuan Agong protects Islam's sacredness. PBDS wonders if Khairil is implying that the Agong and other Islamic entities are incapable of maintaining Islam's sacredness by making such a request.
Related Posts
"PBDS would like to remind Khairil and PAS that there is no section in the Federal Constitution that states that race or religion is a requirement for becoming Prime Minister," he stated.
According to him, PBDS believes that if the idea is enacted, Malaysia's legislative system would be badly harmed.
"Khairil and PAS are relying on religion to secure Malay Muslim voters.
"Race, religion, and regionalism, as they are presently, are contentious enough for this society," he remarked.
If PAS and its radical leaders have no regard for the basic foundations on which this country was built, he believes there is no reason for Sabah and Sarawak to continue in the Malaysian Federation.
Khairil stated his offer was made to maintain and preserve the sanctity of Islam as the federation's religion in a Facebook post last week.
He said that the state constitutions of Terengganu, Kedah, Perlis, Negeri Sembilan, and Pahang similarly mandated that the office of menteri besar could only be held by a Muslim.