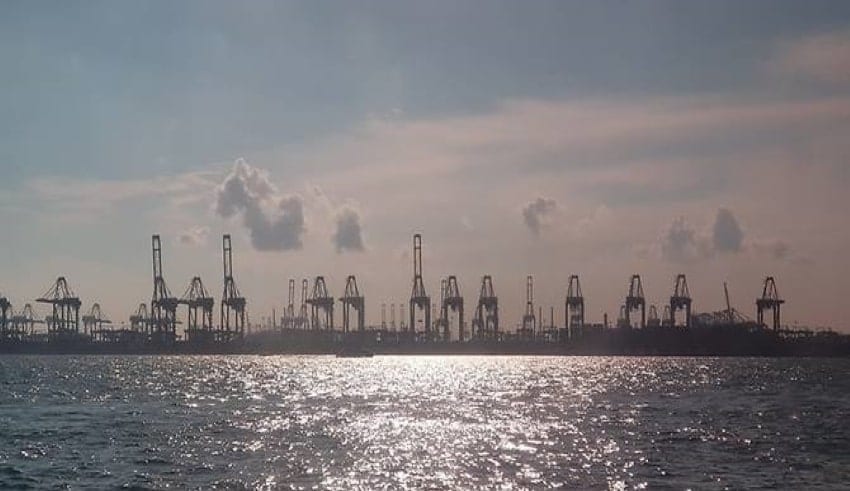 After having four confirmed Covid-19 cases of facility workers over the past 10 days, Singapore is currently intensifying its efforts and has taken additional precautionary measures at the seaport.
The Maritime and Port Authority of Singapore (MPA), along with port operator PSA Singapore said that they are consulting with the Ministry of Health (MOH) regarding the additional precautionary measures that needed to be done.
Related Posts
According to the MPA, the precautionary measures that will be implemented would be in addition to the already existing ones such as the vaccination, rostered routine testing and safe management measures (SMM) stipulated by MPA in the port marine circulars.
The additional measures would encompass the increased frequency of routine testing for the frontline dormitory workers from every 14 days to 7 days in order to trace the virus early on.
Due to the higher risks of transmission, it will be imposed on both the vaccinated and the unvaccinated workers.
The MPA has also given workers reminders to strictly comply with the SMMs established.
It also added that the seaport is significant and crucial when it comes to ensuring the safety of the supplies while keeping global supply chains open and that it is vital for the seaport to remain operational.
The MPA stated that they will be working closely with the port operators as well as the shipping lines in order to assess and strengthen the SMMs put into place to curb the spread of the Covid-19 virus.
It has been announced on May 1 by the MOH that two of the lashing workers in Pasir Panjang Terminal who are vaccinated and is staying on the dormitories at Pasir Panjang Residence has tested positive for the Covid-19 as they were having a rostered routine testing and subsequent contact tracing exercise. MPA has indicated that both the workers are asymptomatic.
Due to the series of cases among the trailer truck drivers and operation assistants, the MPA, MOH and PSA is holding special testing operations in order to test almost 4,000 port workers. As of 3pm Sunday, 2,750 of them have been tested negative for Covid-19. "Another 6,000 maritime personnel will be vaccinated in the coming weeks," the MPA said.