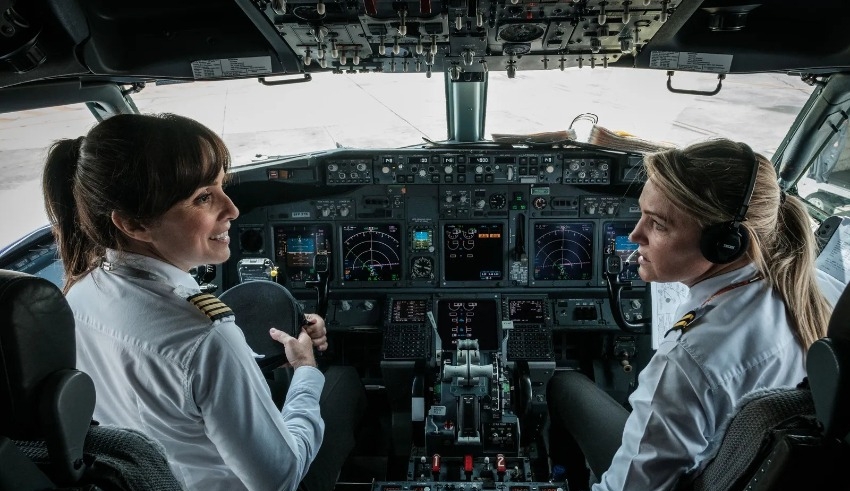 SINGAPORE: Some analysts believe there may still be some hiccups in Singapore's aviation business, despite the city's relatively easy rehiring process compared to Europe and the United States.
Singapore aviation industries have been on a recruiting frenzy for positions ranging from cargo handlers to cabin crew, engineers, and marketing and administration roles in recent months as border restrictions have loosened and travel has rebounded.
Due to a lack of labor, airlines and airports in Europe and the United States in countries that opened earlier experienced turmoil and cut flights.
Airlines were forced to cancel flights because of overflowing baggage at Heathrow Airport in London, according to British media reports. Passengers at airports around Europe and Australia also reported long waits and delays.
There are tens of thousands of job openings in the financial services industry in Singapore. There were more than 6,600 open positions at Changi Airport Group in May. Nearly 2,000 positions are currently open, according to Singapore's Senior Minister of State for Transportation Chee Hong Tat.
More than 11,000 job seekers and aviation enthusiasts attended the two-day career and recruiting event, according to the Civil Aviation Authority of Singapore (CAAS).
In the third quarter of 2022, it plans to establish a OneAviation Careers Hub web page for anyone looking for aviation jobs, training, and career conversion programs.
AAPA's director-general, Mr. Subhas Menon, said the aviation industry's shortage of qualified personnel is a global issue.
Aviation was shut down for two years during the pandemic, which resulted in the departure of many workers and the return of migrant labor.
When it comes to air transportation, "it's not just obtaining labor, it's getting qualified workers." Anyone hired back must be trained or retrained, according to him.
However, he went on to say that conditions in Asia might not be as awful as they are in other places.
Although it takes time to hire and train new employees, I believe there were less layoffs in Asia, so ramping up there should be easier. Unlike turning a water faucet on and off, "safety is of the paramount importance," Mr. Menon said.
However, some specialized positions can be difficult to fill due to a shortage of applicants, according to the companies in this area. Some companies have also struggled to fill lower-level roles.
Related Posts
SIA, Singapore's national airline, announced that it had interviewed and hired more than 800 prospective cabin crew members since resuming its recruiting campaign in March of this year. According to the airline, about 60% of these are crew members who have worked for the company before.
Unspecified numbers were provided by an airline representative, who claimed that "three to four times more" applications were received before COVID.
An estimated 600 positions at SATS, the ground handling and in-flight catering provider, have now been filled, according to SATS. The corporation gave a $5,000 sign-on bonus to qualified candidates.
Travel in all its forms is on the rise, and this excites us. According to SATS's Lilian Tan, the company's chief human capital officer, "We've been ramping up operations across the company to suit our clients' expectations."
An estimated 200 additional staff will be hired and trained by the company's managing director, Mr Musdalifa Abdullah. More than 300 people attended the OneAviation recruitment fair, and the company had a "overwhelmingly favorable response," he said.
In the meantime, we're assessing and interviewing applicants. Mr Musdalifa added that some candidates had already been hired.
He went on to say that filling specialized positions that necessitate prior industry experience is still a struggle. As a result of COVID's recent layoffs, the company is actively recruiting through its educational partners, employment portals, and career fairs, he said.
According to the trade organisation for the air cargo industry, [email protected], certain companies have had difficulty filling entry-level employment. SAAA estimates that their member companies have roughly 5% of open positions.
For rank-and-file positions like those at the Changi Airfreight Center (CAFC) and ALPS, executive director Pauline Tok said it has been particularly difficult to recruit.
Candidates are changing jobs frequently, according to her, and some have even gone "missing in action" and failed to show up for work.
There is a lot of competition for jobs in today's market, which means that job seekers have a wide range of options and are spoiled for choice, says Ms Tok.
Certis, a company that provides airport security, said it had a shortlist of roughly 100 people from the OneAviation Career Fair last month for various positions. A total of more than 500 positions were up for grabs, including support staff for the command center, auxiliary police officers, and air traffic controllers.
Also, former aviation security officials who were sent elsewhere during the epidemic are returning to the aviation security unit, says Andy Tan, vice president and head of Certis Aviation Security.
The Association of Aerospace Industries (Singapore) has been preparing for a comeback since over a year ago, according to CEO Sia Kheng Yok.
There was a committee set up by the AAIS in August to look at concerns affecting the aerospace industry's ability to reposition and recover. Additionally, this led to the development of an aviation education advisory panel that would advise academic schools on their curriculum and provide insights into the future of aviation.
There may be as many as 3,000 open employment for persons with the necessary abilities, according to him. Aviation interior design, aeronautics engineering technicians to manager/administrative positions are all available. When it comes to finding personnel with the proper qualifications, he agreed.
If Singapore Airlines has a labor shortage, it will be because it is a "preferred employer," according to a professor of marketing at Singapore's National University of Singapore, Dr. Jochen Wirtz.
However, he noted, there is always the possibility of bottlenecks, such as a lack of workers or an increase in the price of fuel. As the sector expands, he views the lack of foreign workers as a potential stumbling block.
Concerns about another wave of COVID-19 and the closure of the industry may deter some workers from joining the aviation industry at Temasek Polytechnic's Aviation Management School, according to senior lecturer Gary Ho.
There is a lot of rivalry for skill in the industry, he said in his speech. When it comes to hiring, the hospitality business is using the same pool of front-line workers, but the IT and banking industries are paying more than the aviation industry for their executive staff.