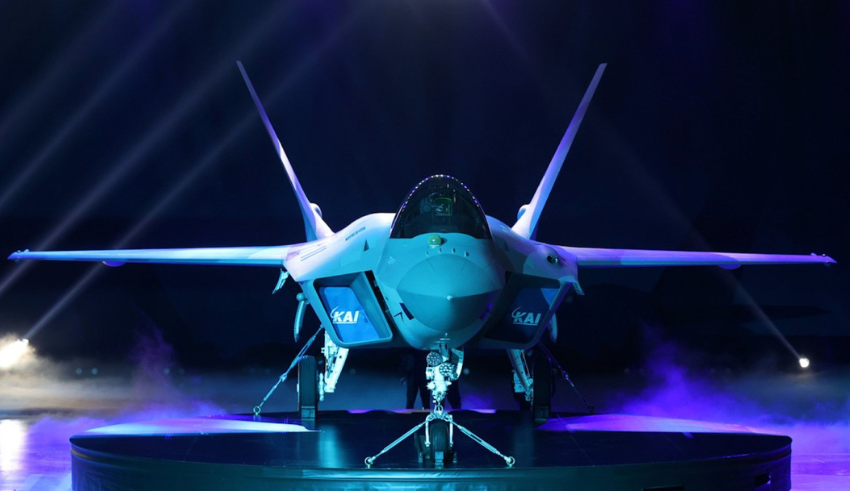 Since its maiden flight on Tuesday, South Korea has become one of only a handful of countries that have produced and flown a sophisticated supersonic fighter.
According to South Korea's Defense Acquisition Program Administration (DAPA), the prototype jet flew a 33-minute roundtrip flight from an air force base in the southern city of Sacheon.
"Everything went smoothly, so I flew the whole flight route as scheduled," Maj. Ahn Jun-Hyun, the pilot, said after takeoff.
Korean Aerospace Industries has built six KF-21 prototypes that will undergo more than 2,000 test flights between now and 2026, when production and deployment will begin, according to DAPA. The South Korean air force is projected to receive 120 planes by 2030.
It is planned that the KF-21 will be equipped with a wide variety of missiles, including those that can be fired from the air and those that can be fired from the ground. There will be single- and two-seat versions of the twin-engine fighters.
Air-to-air missiles and an infrared tracking system were on board the plane for Tuesday's test, which saw it reach speeds of around 400 kilometers per hour (250 mph).
A "splendid achievement in national defense independence," according to South Korean President Yoon Seok Yeol.
A collaborative project between South Korea and Indonesia. Seoul owns 80% of the shares in the KF-21.
Even though only 65 percent of the KF-21's components are made in Korea, the plane's maiden flight still represents a significant milestone for a country with a short history of aircraft production.
Aside from the United States and a European consortium of the United Kingdom, Germany, Italy, and Spain, no other country has developed and flown an advanced supersonic jet fighter.
Related Posts
According to NATO's Joint Air Power Competence Center, only the United States and China have deployed fifth-generation fighter jets made in their own countries, which feature stealth technologies, radar jamming capabilities, and avionics that integrate onboard and remote data to give pilots real-time picture of their operations.
While the DAPA classifies the KF-21 as a 4.5-generation fighter jet due to its lack of stealth features like an internal weapons bay, analysts believe it may be able to fly higher and faster than the F-35, the most recent fifth-generation fighter built in the United States of America.
"The KF-21 is the first fighter aircraft made with domestic technology, and it indicates that South Korea is now able to build fighter aircraft on its own. It will also be a stepping stone to develop better fighter aircraft and operate locally developed arms," DAPA stated last year.
Third-generation U.S.-designed jets introduced in the '60s, the F-4 and F-5, are expected to be replaced by the KF-21.
This aircraft could eventually replace South Korea's fourth-generation F-16 and F-15K jets, according to a 2020 article by Military Watch magazine's chief editor Abraham Ait.
The F-35 stealth fighters are also used by South Korea.
Because the KF-21 is expected to be less expensive than the F-35s that the United States sells to foreign militaries, it has a lot of export potential.
Thailand, the Philippines, and possibly even Iraq "could be leading clients for the fighter," Ait wrote, adding that the KF-21 is intended to replace aircraft in each of those countries. Those countries have also purchased South Korea's FA-50 light-attack fighter, which was developed in-house.
After the test on Tuesday, President Yoon declared that "a turning point has been created for the expansion of our defense industry exports."