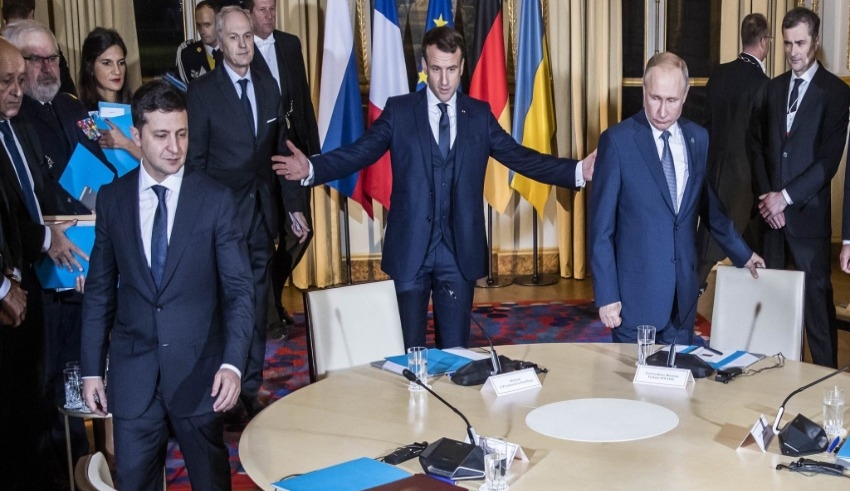 INDONESIA: Russian President Vladimir Putin received a message from Ukrainian President Volodymyr Zelenskyy through Indonesian President Joko Widodo, who was in Moscow on Thursday (Jun 30).
Putin met with Indonesian President Joko Widodo more than four months after Moscow launched a military attack in Ukraine.
Currently preparing to host the G20 summit in Bali in November, Indonesia is the rotating presidency of the G20.
"I delivered President Zelenskyy's message to President Putin," Widodo stated after conversations with the Kremlin chief in Russian language.
His willingness to help facilitate "conversation" between the two presidents was conveyed by Widodo.
Related Posts
There was no further information provided by him, and neither party disclosed what was said in the message.
On Wednesday, Widodo arrived in Ukraine's capital, Kiev, to meet with Vladimir Putin, who sent troops into pro-Western Ukraine on February 24.
Widodo said in Moscow that "despite the challenging external scenario, it is still vital to advance towards a settlement and open communication."
"The war should finish soon," he wished for his country.
Widodo went on to say, "I urge on all international leaders to reinvigorate the spirit of cooperation."
After declaring in April that Putin had been invited, Jakarta has been under Western pressure to remove him from the G20 summit.
According to Ukraine's Zelenskyy, he may or may not attend the G20 summit in Bali, depending on the other participants.
Putin called his discussions with Widodo "constructive" in a statement on Thursday.
"I am confident that the agreements achieved today will further deepen the Russian-Indonesian friendship," Putin continued.