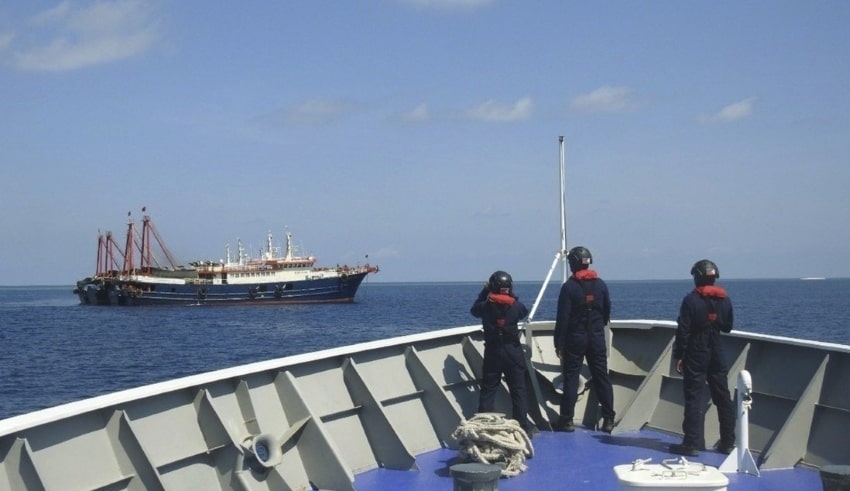 Philippines – Three Chinese Coast Guard ships halted and deployed water cannons on two Manila supply boats on their route to a Philippine-occupied island in the South China Sea, which the Philippines denounced "in the strongest terms," according to its top diplomat.
No one was injured in the November 16 incident at the Second Thomas Shoal, according to Teodoro Locsin , who is the Foreign Affairs Secretary, however, he added that the Philippines boats bringing food supplies to military soldiers stationed there had to abandon their mission because of Chinese Coast Guard's actions.
"The Chinese Coast Guard's actions are unlawful," Locsin said in a statement, while warning China that the Philippines-United States Mutual Defense Treaty covers a public vessel.
Locsin said he had expressed "our outrage, criticism, and protest of the act" to the Chinese Ambassador in Manila "in the strongest terms."
Related Posts
The inability of Beijing to exhibit self-restraint, according to Locsin, "threatens the special relationship" between the Philippines and China.
"In and around these territories, China has no law enforcement rights. "They need to pay attention and back off," Locsin remarked.
Second Thomas Shoal, located 105 nautical miles (195 kilometers) southwest of the Philippine province of Palawan, is included in the Manila's 200-nautical-mile exclusive economic zone. After purposefully grounding a navy ship on the reef in 1999, it has occupied the shoal.
The reef is claimed by China, which claims practically all of the South China Sea, but a 2016 judgement by the Permanent Court of Arbitration in The Hague decided in favor of the Philippines.
Requests for response and comments from the media were not immediately returned by the Chinese embassy in Manila.
China assumes authority over large parts of the South China Sea, although Brunei, Malaysia, the Philippines, Taiwan, and Vietnam have also claimed part or all of the islands.