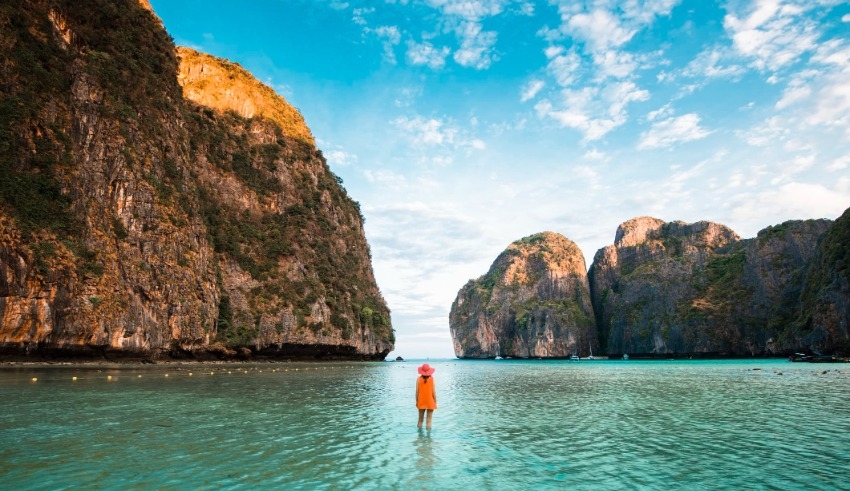 In an effort to stimulate tourism and expedite the process of economic revival, the Cabinet of Thailand on Tuesday gave its approval to a draft proposal submitted by the Ministry of the Interior that will, beginning October 1 of this year and continuing through March 31, 2023, grant longer-term visas to foreign visitors.
Deputy government spokesperson Trisulee Trisaranakul stated on Tuesday that foreign visitors entering the country with a visa on arrival will be granted a longer stay of 30 days – up from 15 days – while those entering with a visitor's visa that is currently valid for 30 days will be allowed to stay for 45 days. This information was provided by Trisulee Trisaranakul.
She stated that there has been a recent drop in the number of verified cases of Covid-19, and as a result, the Center for Covid-19 Situation Administration will hold a meeting this coming Friday to assess the current situation and talk about ways to boost tourism.
Keep Reading
The number of confirmed cases remained below the thousand mark for the majority of the last week, with the exception of Wednesday and Thursday, which each had a total of 1,321 and 1,125 patients respectively. According to Trisulee, the number of deaths caused by covids has also decreased, and now only accounts for roughly 10 to 15 individuals every day.
On the other hand, Thailand reported 1,129 confirmed cases of Covid and 13 deaths over the course of the previous 24 hours on Wednesday.
Earlier on Tuesday, the Cabinet gave its approval to a draft regulation that was submitted by the Ministry of Public Health. If implemented, the order would remove Covid-19 from the list of diseases that immigrants and expatriates are required to be free of.
According to the revised draft order, all of the aforementioned conditions, as well as drunkenness, are considered to be diseases that expats must be free from.