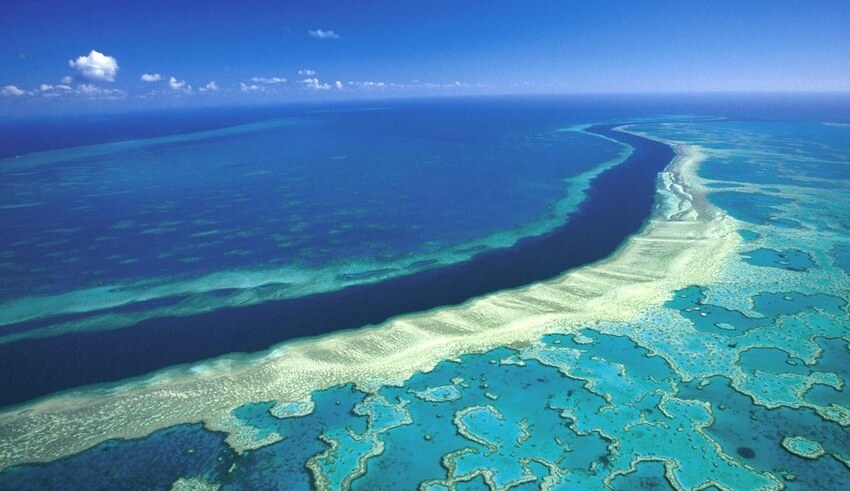 Australia's Great Barrier Reef should be recognized as a "threatened" world heritage site, a United Nations panel suggested on Tuesday, November 29, citing climate change and ocean warming as major threats to the world's largest coral reef ecosystem.
Frequent bleaching occurrences pose a threat to the reef, including four over the past seven years and this year's first occurrence during a La Nina phase, which generally brings colder temperatures.
Bleaching occurs when the water temperature is too high, leading corals to expel the vibrant algae from their tissues and turn white.
Corals are sessile organisms that "root" themselves to the ocean floor. They can survive a bleaching episode, but it stunts their growth and impairs their ability to reproduce.
Scientists from the United Nations Educational, Scientific, and Cultural Organization (UNESCO) who visited the reef in March wrote in a report that the reef's ability to recover from climate change consequences has been significantly hampered.
The assessment was planned to be released prior to a June meeting of the UNESCO global heritage committee in Russia, which was postponed owing to the conflict in Ukraine. The next meeting's dates have not yet been determined.
The assessment stated that "extreme urgency" is required to save the reef, notwithstanding recent increases in efforts to address climate change, including studies on coral restoration.
Keep Reading
Canberra has fought for years to keep the reef, which generates A$6.4 billion ($4.3 billion) to the economy, off the endangered species list, as this might result in the reef losing its heritage designation, diminishing its appeal to tourists.
Prior to COVID-19, over 2 million tourists visited the reef off Australia's northeast coast each year, according to official figures, supporting 64,000 jobs.
Australia avoided a "threatened" classification for the reef last year after intense lobbying by the previous administration forced UNESCO to delay a decision until this year.
Environment Minister Tanya Plibersek stated that the government will urge UNESCO not to classify the reef as endangered because global climate change threatened all coral reefs.
During a media briefing, Plibersek stated, "We will make it clear to UNESCO that it is unnecessary to single out the Great Barrier Reef in this manner."
"In the past, UNESCO identified a location as threatened because it wanted to see increased government investment or action, and since the change in government, both have occurred."
The newly elected Labor administration in Australia has vowed to spend A$1.2 billion ($800 million) over the next few years to protect the reef. In September, the legislature passed a law mandating net zero emissions by 2050.
The independent Great Barrier Reef Foundation stated that it was previously aware of the UN report's list of dangers, but that the suggestion to put the reef to the endangered species list was premature.
Managing Director Anna Marsden told Reuters, "The Great Barrier Reef is a marvel, she has her issues, but she's certainly not on her last legs."