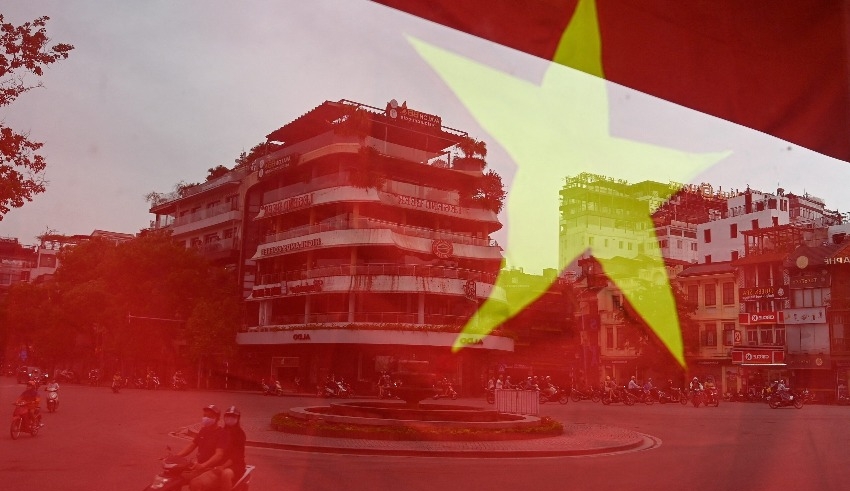 Three people with knowledge of the situation say that Vietnam is working on new rules that will limit which social media accounts can post news-related content. This is part of an effort by the government to tighten control over news and information sources in the country.
Two of the sources said that the rules, which are expected to be announced by the end of the year but still need to be worked out in detail, would make it legal to control how news spreads on platforms like Facebook and YouTube while putting a lot of responsibility for moderation on platform providers.
The sources asked not to be named because the talks about the new rules are still private.
When asked for comments, Vietnam's Ministry of Information and Communications and Ministry of Foreign Affairs did not respond right away.
One person with knowledge of the talks said, "The government wants to fix what it calls the "news-lization" of social media." "News-lization," also called "báo hoá," is a term used by the government to describe how social media accounts can trick people into thinking they are official news sources.
Sources say that government officials have been meeting with well-known social media and internet companies in private to let them know which types of accounts will be able to post news content under the new rules.
They said that the government would be able to tell social media companies to delete accounts that broke these rules.
Vietnam's ruling Communist Party already censors the media closely and doesn't put up with much disagreement. They have one of the strictest internet rules in the world and national rules about how to act on social media.
Two people who know for sure told Reuters that more rules would be put in place for the internet and social media platforms in the fourth quarter of 2022 or early 2023.
Keep Reading
As tech-savvy young Vietnamese turn more and more to social media for news, the government is trying to stop the flow of news from unofficial sources through these sites.
Vietnam is one of the top 10 markets for Facebook around the world. It has between 60 million and 70 million users, according to data from 2021, and sources familiar with the matter say it brings in around $1 billion a year for the company, making it bigger than France.
According to government estimates for 2021, there are 60 million YouTube users and 20 million TikTok users in Vietnam, but Twitter is still a small player.
Facebook is owned by Meta Platforms Inc., and Twitter is owned by Twitter Inc. Google and YouTube, both owned by Alphabet Inc., did not respond to requests for comments. TikTok said in a statement that it follows the law and its own rules when it comes to content violations, but it didn't say anything about the new rules that Vietnam is working on.
In July, the Vietnamese government made a set of non-binding rules about what counts as a news outlet. These rules included ways to tell the difference between "real" and "fake" news outlets, and they warned that some social networking sites have accounts that make people think they are newspapers.
These rules should be included in the new rules, which will have to be followed.
Sources with knowledge of the situation say that the government is also likely to make new rules that would require social media sites to take down content that could hurt national security right away and remove illegal content within 24 hours.
Sources told Reuters in April that the new rules, which were supposed to go into effect in July but were pushed back, were a sign that the government wasn't happy with how quickly social media sites took down posts.
This will be done by making changes to the main internet law of the country.
Vietnam also made a new rule in August that will go into effect in October. The rule says that technology companies must store users' data locally and set up offices in Vietnam.