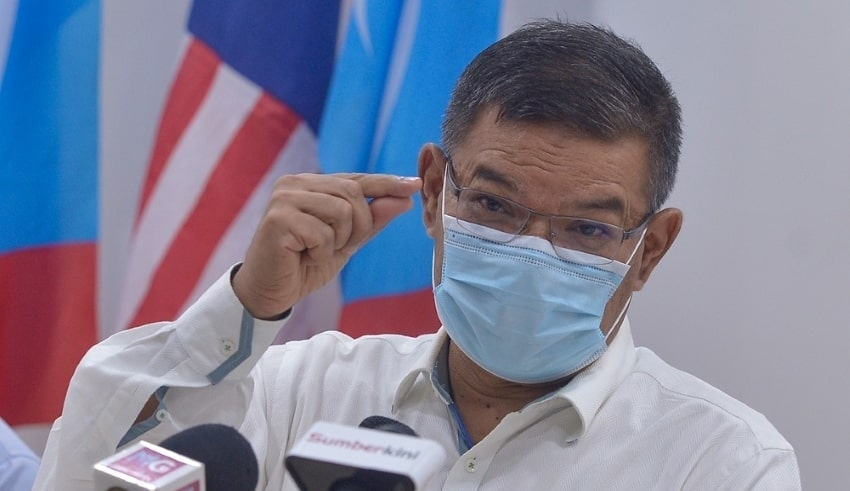 Malaysia – Datuk Seri Saifuddin Nasution Ismail, the PKR secretary-general, claimed the party has kicked off 11,000 members who were proven to have supported previous party leaders implicated in the Sheraton Move, which destroyed the Pakatan Harapan (PH) government just 22 months after it won Putrajaya.
Saifuddin added during a livestream interview that PKR's disciplinary board had worked around the clock in order to determine and expel such officials.
He did, however, voiced out his regret that many had to be fired, recalling how the PKR had struggled to grow its membership base as a political party.
In an interview which was also attended by the election committee chairperson of PKR, Dr Zaliha Mustafa, Saifuddin said that in the Sheraton Move, as Dr. Zaliha previously stated, the first thing that they had lost was a government that was legitimately elected through a democratic process. Meanwhile, to the party, they lost a significant number of top officials , aside from that, they had dismissed 11,000 members who went through the disciplinary process.
Related Posts
"At the time, the disciplinary board was working extra. I recall it being hot in the MPP (central leadership body). The most talked-about subject. When we wanted to go further, there were always roadblocks because if the MPP meeting is for three hours, two hours were for the disciplinary board's report."
He said, however, that all of the proper procedures were followed in sacking all of the members, including being issued letters, being summoned, and being given the opportunity to defend themselves.
"Even one member is really useful to me because we understand how tough it is to attract individuals into PKR. Who wanted to join PKR from the start the previous time? You will lose your job if you join. You will lose your contract if you own a company. If the husband isn't harassed, the wife will be moved to other jobs, with threats and everything. Difficult. We didn't start with a great and grand celebration, so (missing) the 11,000 has a significant impact on me," he remarked.