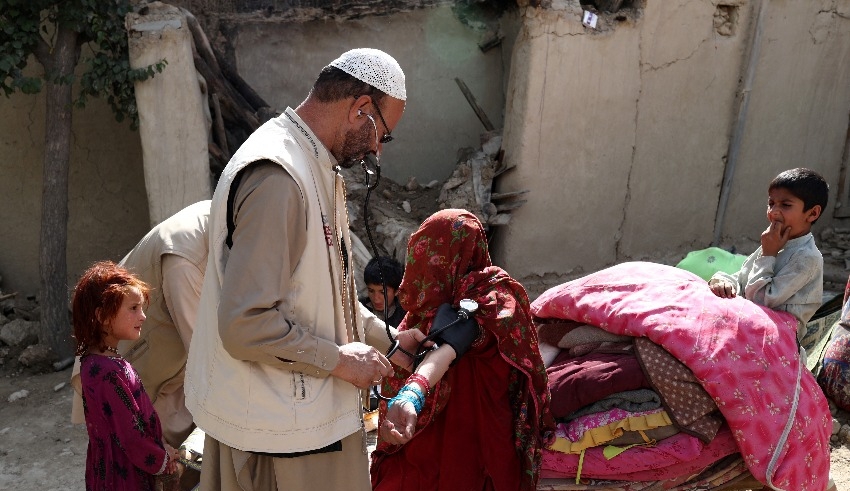 KABUL: An Afghan health ministry official said on Sunday (June 26) that thousands of people affected by the devastating earthquake in eastern Afghanistan need clean water and food and are at risk of disease, days after a UN body warned of a cholera outbreak in the region.
As many as 1,000 people were killed, 2,000 were injured, and 10,000 homes were demolished in Wednesday's earthquake, which prompted the UN humanitarian agency (OCHA) to issue a special and stern warning about cholera breakouts in the aftermath.
A representative for the Afghan health ministry told Reuters: "The people are really hungry for food and clean water." She added that officials had managed medicines for the time being but treating those who had lost their homes would be difficult.
"We want the world community, humanitarian organizations to help us with food and medicine. The survivors may develop infections because they don't have suitable houses and shelters for living," he said.
Related Posts
Because of their record on human rights since seizing power last year, the hardline Taliban rulers in Afghanistan are facing a severe test in the wake of the calamity.
Even before the earthquake, countries that had put sanctions on Afghan government organizations and banks cut off direct aid, resulting in a humanitarian disaster.
Several countries, including the United Nations, have rushed aid to the afflicted areas, and more is expected in the days ahead.
Sanctions should be eased and Western banks should be allowed to open up their accounts to the Afghan government's central bank, the Taliban administration said in a statement.
There are several hospitals in Kabul that have opened their doors to earthquake victims, but the majority of people still live in the quake-damaged regions.