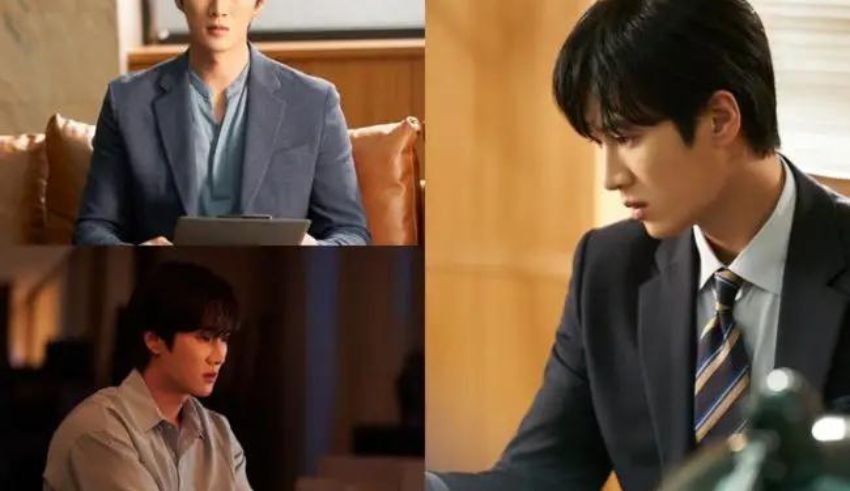 Ahn Bo Hyun, a famous South Korean actor, model and television personality under FN Entertainment, has talked about his journey in 'See You in My 19th Life,' a 2023 South Korean television series.
Recently, in an interview, Ahn Bo Hyun talked about his show 'See You in My 19th Life' coming to end. He reportedly lost 8 kgs for the series. He said, "I wanted to show a new side of myself and lost around 8kg. I also changed my hairstyle and attempted to change other physical traits to myself. I tried to understand the character of Mun Seo Ha, such as his special traits and emotions."
'See You in My 19th Life' premiered on 17 June 2023. Kim Sun-tae (CP); Yoo Sang-won; and Choi Jin; are executive producers of the series. The cast of the series include Shin Hye-Sun, Ahn Bo-Hyun, Ha Yoon-Kyung, Ahn Dong-Goo, Park So-Yi, Baek Seung-Chul, Moon Dong-Hyeok, Kim Si-A, Ki So-Yu, Kim Yu-Mi, Kang Myung-Joo, and Jung Chan-Hoon.
Lee Na-Jeong is the director of 'See You in My 19th Life'. It has 12 episodes. The last episode of the K-drama premiered on July 23, 2023.
Keep Reading
The story of the series is about Ban Ji-eum, who can remember all her past lives. She embarks on a journey to reconnect with a lost love from her 18th life. She met her lover in her 19th life.
Ahn Bo Hyun debuted in 2014. In his career, he has appeared in various Korean films and television dramas.
He got immense popularity due to his role in Itaewon Class (2020). He is also famous for his roles in Yumi's Cells and My Name. The actor also received awards at the 8th APAN Star Awards.
His dramas Descendants of the Sun (2016), Dokgo Rewind (2018), and Her Private Life (2019) are famous worldwide.