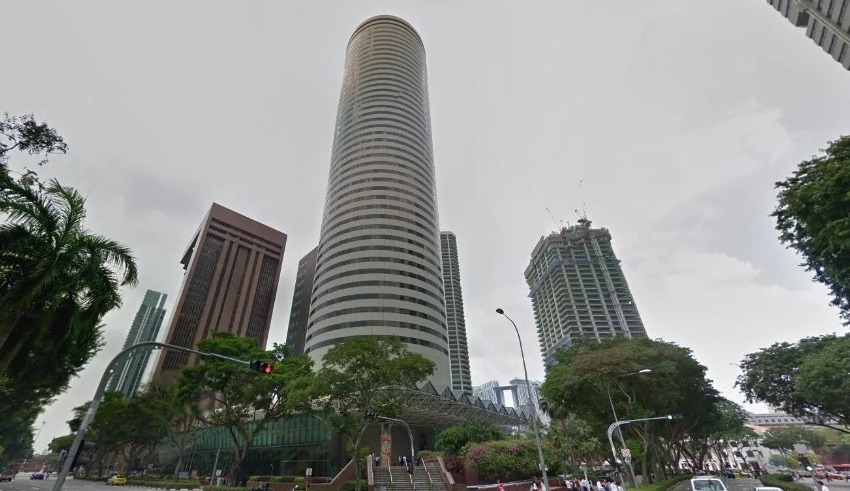 In order to construct a 63-story mixed-use complex at Shenton Way in the Central Business District, the Chinese internet behemoth Alibaba has formed a partnership with a consortium that is being managed by the real estate business Perennial Holdings, which is based in Singapore.
Forbes claimed that when the skyscraper is finished in 2028, it would be the tallest structure in Singapore. The building is expected to reach a maximum height of 305 meters and occupy up to 148,450 square meters in total space.
On the site that is currently occupied by the 50-storey AXA Tower at 8 Shenton Way in Tanjong Pagar, it is planned to be constructed there.
It wasn't until 1986 that the location became home to the Treasury Building, which had previously served as the headquarters of the state investment firm Temasek Holdings.
Tanjong Pagar is also home to the Guoco Tower, which stands at a height of 284 meters and is now the tallest structure in Singapore.
When it is finished, the project that is being sponsored by Alibaba will be one of only two buildings in Singapore to reach a height of more than 280 meters, joining Guoco Tower.
Related Posts
On Friday (August 5), a representative for the Urban Redevelopment Authority stated that the building height of 305 meters that has been cleared for construction at 8 Shenton Way is the greatest that the authority has ever permitted for any development in Singapore.
She stated that "the permitted building heights are subject to technical requirements as well as appraisal based on respective site context. The allowable building heights are subject to the technical requirements. Developments would be required to be constructed in compliance with the authorized plans and criteria."
The Urban Redevelopment Authority (URA) granted written clearance on July 7 to move forward with the new project, which included the approval of designs for retail, restaurant, office, hotel, and residential components, in addition to an underground pedestrian link.
In accordance with the clearance granted by the URA, 59 percent of the building's permissible gross floor area, which amounts to 87,967 sq m, will be designated for use as commercial space, while another 49,421 sq m will be reserved for the construction of 215 residential units with sky terraces.
The hotel will have a total floor area of 6,775 square meters, with 11 suites spread out across that space. The remaining floor area will be used for balconies, interior recreational space, and the rooftop.
In the year 2020, Alibaba Group came to an agreement to purchase a fifty percent stake in AXA Tower through a transaction that placed a S$1.68 billion value on the building.
An agreement to purchase shares was reached between the Singapore branch of Alibaba and a group of investors led by Perennial Real Estate Holdings. The transaction will result in the sale of the shareholding.