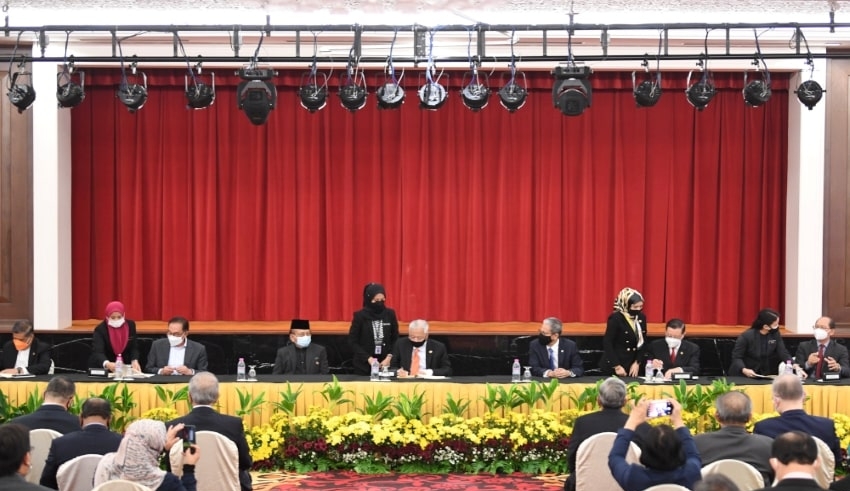 Tan Sri Annuar Musa, Minister of Communications and Multimedia, does not eliminate the possibility of having similar agreements with other Opposition parties following the recent Memorandum of Understanding (MoU) with the Pakatan Harapan (PH) coalition.
According to reports, he indicated that the administration is interested in pursuing similar agreements with the rest of the Opposition.
Related Posts
He said that this is just the beginning of a relationship between the administration and a significant Opposition alliance, Harapan.
The Ketereh MP believes that other Opposition parties will follow suit, as there is still Warisan, Parti Pejuang Tanah Air and Muda, even independent MPs.
The government and PH signed a memorandum of understanding yesterday, capping months of political intrigue as Malaysia fights the socioeconomic Covid-19 issues. The action has been characterized as a confidence-building measure and a historic gesture toward cross-party collaboration in order to put the nation back on track.
Annuar emphasized that the MoU does not constitute a new political alignment or unity government, as the Opposition would continue to act as a check and balance on the incumbent administration.
"It is simply a way of reaching out to the opposition and the administration for common ground," he was reported as saying.
Separately, The Star reported that Warisan Youth leader Datuk Azis Jamman had said that his party had not been invited to any Opposition negotiations with the government.
"They had been in contact with the administration, but we had not been invited or notified.
"We have no idea what the MoU contains," the Sepanggar MP was reported as saying.
Pejuang has also asserted that it was excluded from talks about the political agreement. However, DAP national organizing secretary Anthony Loke has refuted Datuk Seri Khairuddin Abu Hassan's claim. Since Datuk Seri Ismail Sabri Yaakob was named Prime Minister, bipartisanship has been a significant platform for both parties.