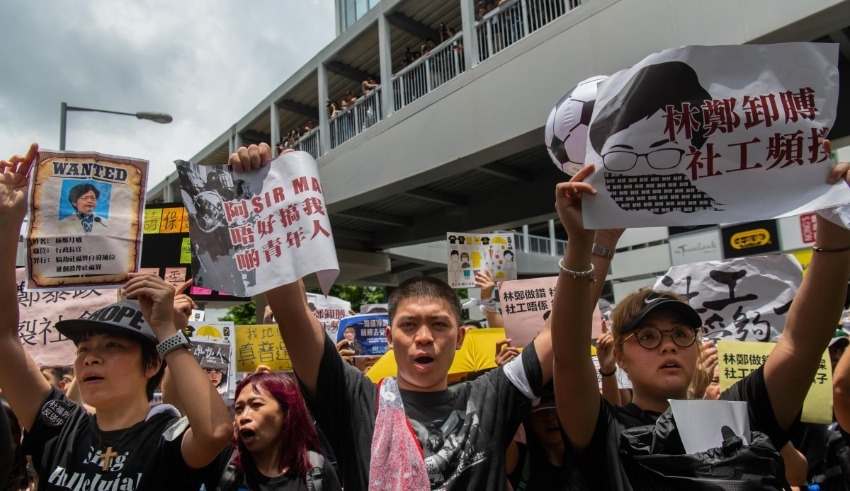 HONG KONG: On Thursday, Chinese President Xi Jinping made his first visit since Hong Kong's pro-democracy movement was quashed, claiming that the city had been "reborn of fire."
Chinese President Xi Jinping's visit to Hong Kong is an opportunity for the Communist Party of China to demonstrate its power after massive protests in the city in 2019 prompted Beijing to implement a brutal crackdown.
By saying that Hong Kong has faced "more than one serious test" and "overcome more than one risk and struggle," Xi made the statement after arriving at the city's high-speed rail terminal.
Resurrected by fire and with a powerful vitality, Hong Kong was born again following the storms.
Additionally, Friday's anniversary is also a milestone in the 50-year governance plan agreed to by Britain and China in which the city would retain some autonomy and liberties.
Related Posts
After the 2019 protests, Beijing passed a national security law, which critics claim has eroded the liberties that had been promised.
Xi, on the other hand, said Thursday that "the facts have demonstrated that One Country, Two Systems has immense vitality".
Furthermore, he said, "It can guarantee long-term stability, prosperity in Hong Kong, and protect the well-being of Hong Kong citizens."
As a result of the COVID-19 pandemic, this is Xi's first trip outside of mainland China.
When he arrived at the station with his wife Peng Liyuan and Foreign Minister Wang Yi, students and lion dancers waved flags and bouquets of flowers to welcome him.
In order to keep things quiet, there has been a tremendous security operation in place for the trip.
Parts of the city have been shut down, and journalists have been denied access to Friday's activities because of a government-imposed "closed-loop" mechanism to combat COVID.
On the mainland, the Chinese leader is expected to spend the night in the city of Shenzhen nearby.