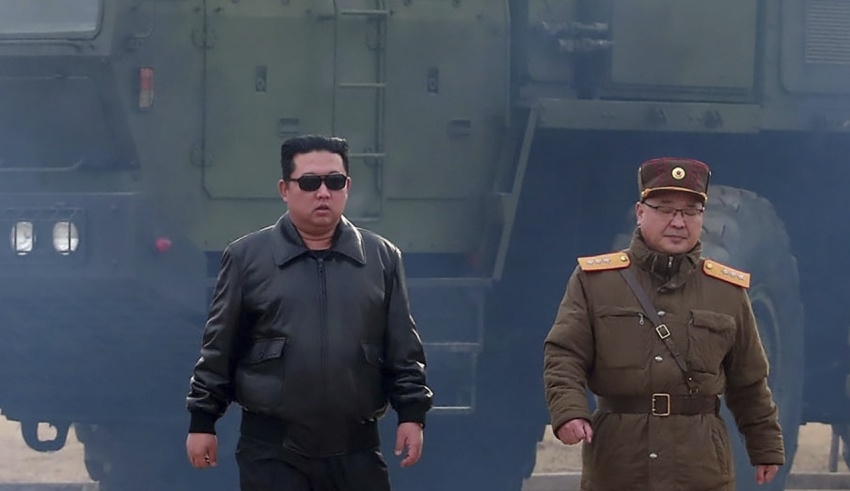 A senior US administration official stated on Thursday that the United States believes China and Russia have influence they may use to persuade North Korea not to conduct nuclear bomb tests.
The official, who spoke on the condition of anonymity to Reuters, said that while the United States had been claiming since May that North Korea was ready to resume nuclear testing for the first time since 2017, it was unclear when such a test may occur.
He stated, "We are extremely confident that they have made preparations."
Washington desired that Russia and China do all possible to discourage Pyongyang.
"We do believe that they (North Korea) are calculating the degree of receptivity of others in the region, particularly Russia and China," the official said.
The person spoke after the United States requested a public meeting of the United Nations Security Council on Friday to discuss North Korea's recent missile launches, including what the Pentagon described as an intercontinental ballistic missile (ICBM).
The Security Council has long prohibited North Korea from conducting nuclear tests and launching ballistic missiles. Over the years, sanctions have been tightened on Pyongyang in an effort to cut off funds for these activities.
Keep Reading
In recent years, however, the 15-member body has been divided on how to approach North Korea. In May, Russia and China blocked a US-led effort to impose more UN sanctions on North Korea in response to its continued ballistic missile launches.
The US official stated that Pyongyang may have delayed the resumption of nuclear tests due to China, especially its just finished Communist Party session, and the COVID-19 epidemic in North Korea during the months of May and June.
He stated that he believed the most recent crisis made North Korea "more intent on obtaining cooperation from China in particular."
"China and Russia have consistently opposed the DPRK's nuclear development," the official added, referring to North Korea by its official initials. Therefore, it is our conviction and expectation that they will use their influence to attempt to prevent the DPRK from conducting a nuclear test.
The official reiterated calls for Pyongyang to resume communication with the United States and stated that Washington was prepared to engage directly with North Korea and discuss humanitarian help.
In response to a question about the stability of Kim Jong-regime un's in North Korea, the official stated, "We do not see any evidence that there are significant issues that would threaten Kim Jong-position." un's On the other hand, I am not certain that we would."
When asked what prompted North Korea's recent string of missile tests, which Pyongyang has described as a retaliation to "aggressive" US-South Korean military drills, the official responded, "We don't know since they're not communicating with us directly."
Some North Korea experts are increasingly demanding that Washington accept North Korea as a nuclear power that will never disarm, but the official dismissed these requests.
The DPRK should not and must not be a nuclear power, according to a global consensus reflected in a number of UN Security Council resolutions issued with the cooperation of the P5 nations.
"No country requests this… I believe a change in policy would have extremely detrimental results."