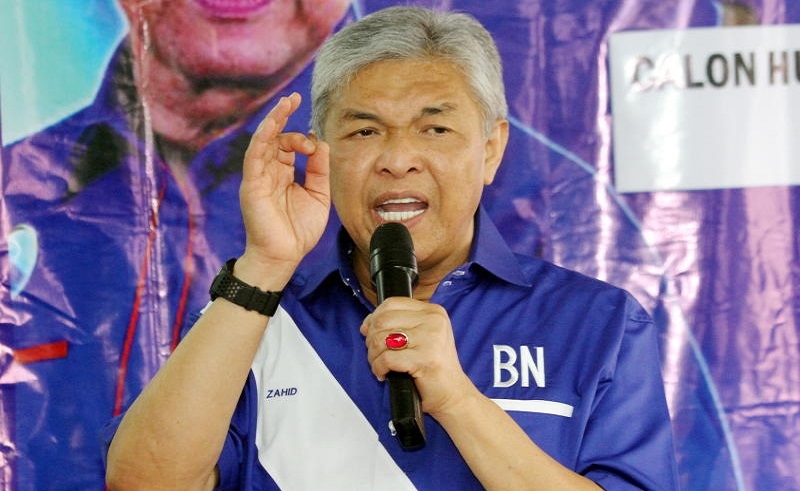 Barisan Nasional head Datuk Seri Ahmad Zahid Hamidi
Barisan Nasional (BN) head Datuk Seri Ahmad Zahid Hamidi said that Pakatan Harapan and Perikatan Nasional coalitions bear full responsibility for their administration's downfall.
Ahmad Zahid, who is also the head of UMNO, said that the public's unhappiness with the two previous governments came from their inability to keep commitments to Malaysians.
He said that during the time when BN was in power, it always kept its promise. This has softened the populace's hearts after the change of administration, even more so after the two previous governments tried to elect a new ruler with disastrous consequences.
"Do not point the finger at BN. Do not blame BN for the collapse of the two regimes (PH and PN). They should take responsibility for failing to improve the people's standard of living and for throwing the country's economy into humiliating chaos."
"If BN fell as a result of their own falsehoods and allegations, they are now feeling the results of their own failure," he stated in a virtual address to delegates at the Parti Makkal Sakti's 13th annual general assembly.
Related Posts
Ahmad Zahid also said in his officiating speech that BN felt deceived when some of its MPs switched allegiance after being lured with power, money, and alleged concerns of prosecution and connections with the 'court cluster' after BN's loss in the GE14 in 2018.
Ahmad Zahid, however, expressed optimism that BN will reclaim its majority after the 15th General Election, since the present federal administration is currently headed by a coalition member.
Datuk Seri Ismail Sabri Yaakob, vice-president of UMNO, is presently Malaysia's Prime Minister.
He ascribed the probable domination to BN's almost 60-year history of governing the country and the changes brought forth during that time.
"We want to win the GE15. We cannot afford a single seat to be lost. By way or by crook, we shall take all available seats. There will be no negotiating or haggling. We shall reclaim everything that is ours," he said.