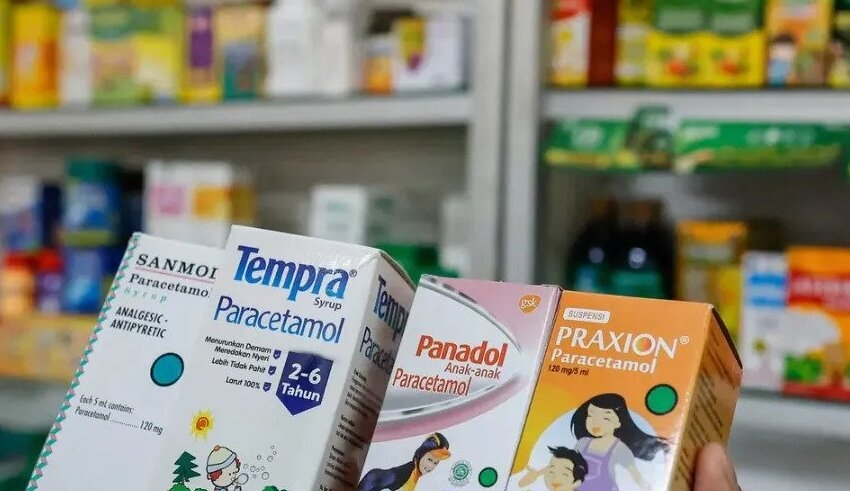 Following the deaths of almost 100 children and an inexplicable rise in cases of acute renal injury, Indonesia has suspended the sale of all syrups and liquid medications.
The ban, which was issued by the nation's Health Ministry on Wednesday, will stay in place until officials conclude their investigation into unlicensed medicinal syrups suspected of carrying harmful substances.
Mohammad Syahril, a spokeswoman for the Ministry of Health, stated that 99 fatalities and 206 cases of acute renal injury in children, most of whom were under the age of six, were being examined.
"As a precaution, the ministry has instructed health care professionals to temporarily refrain from prescribing liquid medication or syrup," he stated. "We also request that pharmacies temporarily halt all sales of liquid over-the-counter medications and syrups until our investigations are concluded."
The prohibition comes after the World Health Organization (WHO) connected four cough syrups produced in India to the deaths of up to 70 children in The Gambia, West Africa, suffering from acute renal failure. Earlier this month, Indian officials shut down a pharmaceutical plant in New Delhi.
Keep Reading
WHO suspects that four syrups manufactured by Maiden Pharmaceuticals Limited – Promethazine oral solution, Kofexmalin baby cough syrup, Makoff baby cough syrup, and Magrip N cold syrup – contained "unacceptable amounts" of chemicals that could cause harm to the brains, lungs, livers, and kidneys of those who consume them.
According to the Southeast Asian country's food and pharmaceuticals department, the syrups utilized in The Gambia were unavailable in Indonesia.
On Thursday, however, Indonesian Health Minister Budi Gunadi Sadikin said that ethylene glycol and diethylene glycol, which are often found in antifreeze, paints, plastics, and cosmetics, had been identified in syrups found in the homes of certain pediatric patients.
Budi stated, "(The substances) should not have been present."
He said that the number of instances of acute renal failure may be more than recorded and that his ministry is adopting a precautionary approach by prohibiting the sale of all syrups.