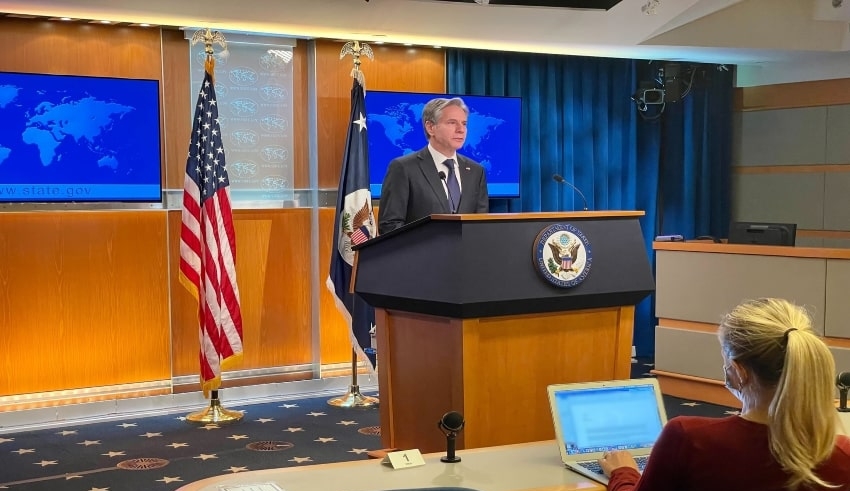 ASEAN – According to her office, Ingrida Simonyte, who is the Lithuanian Prime Minister had a meeting with the Secretary of State Antony Blinken yesterday in order to have a dicussion on the topic of the United States' assistance for Lithuania in the face of Chinese economic pressure.
The Chinese government has downgraded its diplomatic relations with Lithuania last month as a result of Taiwan's establishment of a representative office in Vilnius under its own name.
In response, China has given warning to global corporations to cut relations with Lithuania or risk being barred from entering the Chinese market, and the Asian economic giant has also given instructions to the Continental AG, the German auto-tyre and components manufacturer, to cease utilizing parts manufactured in Lithuania.
The People's Republic of China claims democratically ruled Taiwan as its own territory, and during the last two years, China has also increased military and diplomatic pressure such that to impose its sovereignty claims, which in turn, resulted to resentment in Taipei and having caused profound alarm in Washington.
Related Posts
Simonyte's office has issued a statement in which it said that "the Prime Minister has expressed appreciation to the United States for its professed sympathy and support to Lithuania."
In a statement, it was said that during the discussion that the United States has reaffirmed its support for Lithuania in response to the economic pressure, the Chinese government is giving and imposing to the republic.
The importance of solidarity amongst nations who are like-minded and those that share respect for international laws in the face of economic hardship cannot be overemphasized.
"We must continue to exchange intelligence and coordinate our efforts both inside the EU and with the United States, as well as with democratic states in the Indian-Pacific ocean area," Simonyte was cited as saying in the release.