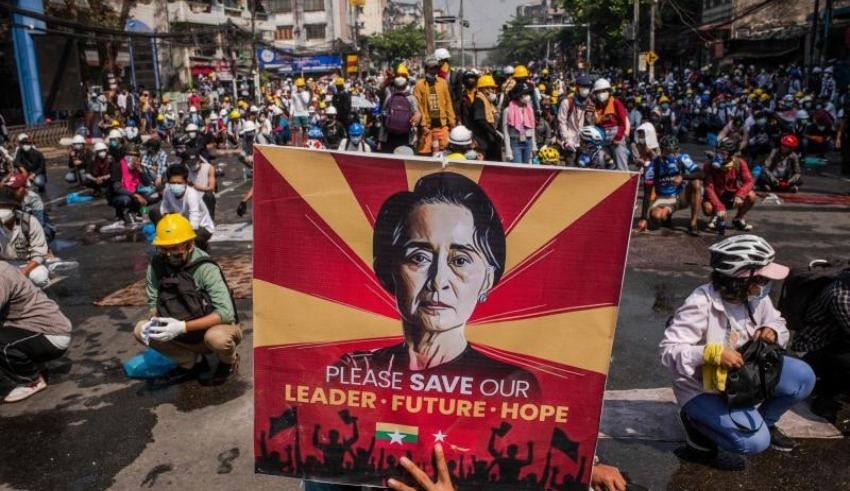 Malaysia's Foreign Minister Saifuddin Abdullah stated on Monday that Southeast Asian nations need to make a decision on whether they are going to continue with a five-point peace plan for Myanmar that has thus far failed or "decide what's next" before their leaders meet in November. Abdullah made this statement (Sep 19).
Since the military overthrew the elected government of Myanmar's leader Aung San Suu Kyi in February of 2017, arresting her along with other leaders, and beginning a deadly crackdown on rallies and dissent, the country has been in a state of crisis ever since.
The attempts to restore peace in Myanmar have been spearheaded by the Association of Southeast Asian Nations (ASEAN), of which Myanmar is a member.
Abdullah made the following statement: "Between now and the ASEAN summit in November, ASEAN must seriously assess whether or not the five-point agreement is still relevant, and whether or not it should be replaced with something better. By the time we get together in November, we are going to have to face that challenging topic, and we are going to have to have the solution by that time."
Related Posts
Speaking to reporters on the sidelines of the annual gathering of world leaders for the United Nations General Assembly in New York, Abdullah expressed his hope that the 15-member United Nations Security Council would not fail the people of Myanmar. The General Assembly is held every year in September.
The United Nations Security Council is currently contemplating a resolution that was authored by the United Kingdom and circulated on Friday. This resolution calls for an immediate halt to the shipment of armaments to Myanmar, demands an end to all violence in Myanmar, and threatens UN sanctions.
In addition to this, it would demand that the military regime in Myanmar free all political detainees, including Aung San Suu Kyi, carry out the ASEAN peace plan, and make way for a transition to democracy.
On the other hand, the Security Council has been divided on Myanmar for a considerable amount of time, and diplomats have stated that China and Russia are likely to protect the country from any forceful action. Furthermore, negotiations on the British draft resolution are expected to take some time.
In order for a resolution to be passed by the Security Council, it must receive a minimum of nine votes in favor and there can be no vetoes cast by Russia, China, the United States, France, or Britain.