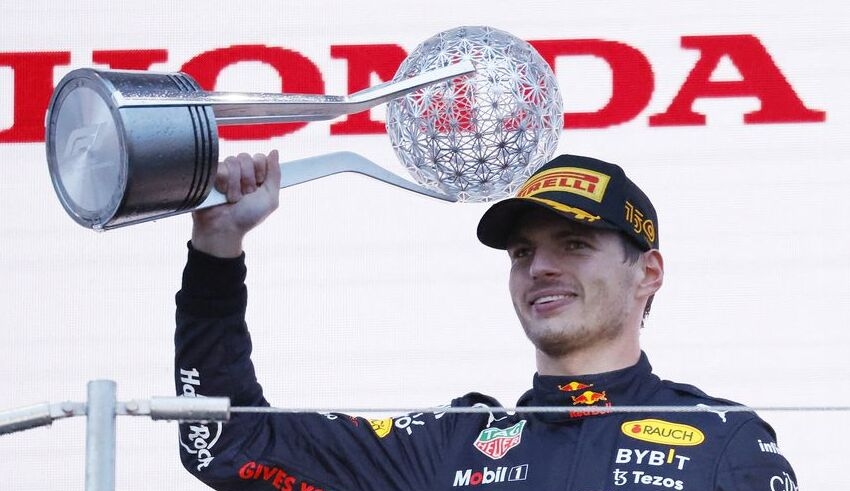 After a strong season, Max Verstappen won his second consecutive Formula One championship with a victory at the rain-shortened Japanese Grand Prix on October 9. This victory capped up a dominant year for Verstappen.
After a late penalty was handed down to Charles Leclerc, he lost points and was unable to catch up to Max Verstappen in the remaining races of the season. This allowed Verstappen to clinch the championship for the season.
He finished the race in Suzuka, Japan, in 3:01:44.004, which was good enough to win.
"All I can say is that I'm overjoyed that we were able to compete in the end." According to Verstappen, "it was pouring very severely, and it was just extremely difficult for us to drive."
Keep Reading
"But to our good fortune, we were able to complete a respectable number of laps, and the car performed quite well in the intermediate circumstances as well. I am ecstatic not only to have won this competition, but also to have seen all of the fans and to know that they stayed around."
There are still four races left in the season, one of which is the United States Grand Prix, which will take place in Austin, Texas, on October 23. When there were still four races left in the season, the only drivers to win a championship were the legendary Michael Schumacher (2001, 2004) and Sebastian Vettel (2011).
Verstappen, who hails from the Netherlands and is 25 years old, took home his 12th victory of the year with this victory. There is still time for him to break the record of 13 wins in a season that is now held by Schumacher and Vettel.