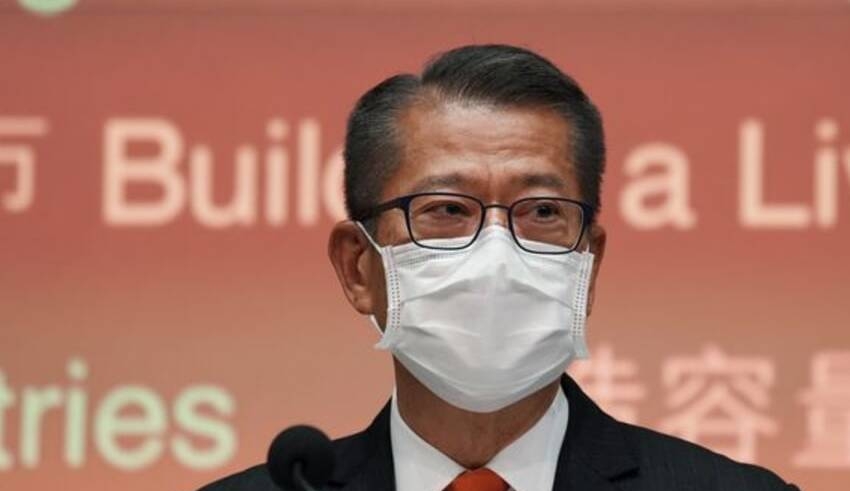 Hong Kong beats Singapore in several aspects as an international financial centre, according to a senior official, who also revealed that a two-day global investment summit will be expanded to three days next month, coinciding with a big fintech festival in Singapore.
But Financial Secretary Paul Chan Mo-po, who drew the comparison in a blog post on Sunday after a recent survey of global financial centres revealed Hong Kong had fallen behind Singapore, also acknowledged the city had issues in attracting talent and retaining its competitiveness.
"Hong Kong has always grown and developed amidst competition." Chan, Hong Kong's financial leader since 2017, stated that there is no need to minimize ourselves or conceal our flaws.
"We merely need to seek the truth from the facts, develop targeted actions, and boost Hong Kong's financial market's competitiveness."
Chan disclosed that the investment summit, organized by the Hong Kong Monetary Authority and billed as a major effort to revamp the city's international image, would now be held from November 1 to 3, coinciding with the Monetary Authority of Singapore's FinTech Festival from November 2 to 4 and the Hong Kong FinTech Week from October 31 to November 4.
As he had received feedback from invited attendees that the main event on November 2 was too brief, he announced that an additional live-broadcast seminar will be held on November 3.
Keep Reading
"The Monetary Authority and the Hong Kong Academy of Finance will co-host an international investment dialogue seminar on 'investing in times of change', he added. "Many attendees told us that the summit's [main] meeting was only one day long, and that they would feel somewhat disappointed."
The Global Financial Leaders' Investment Summit, which is anticipated to draw 200 bankers, will begin on November 1 with a closed-door conference, followed by a half-day public forum the following day.
Hong Kong fell from third to fourth in the September publication of the Global Financial Centres Index, while Singapore rose from sixth to third, trailing only New York and London.
The index, compiled every six months by the China Development Institute in Shenzhen and the London think tank Z/Yen Partners, evaluated 120 cities across five main areas of competitiveness.
Hong Kong lagged behind Singapore in all five aspects of competitiveness, including human capital, reputation, business environment, infrastructure, and financial sector development.
However, Chan stated that fluctuations in the six-monthly ranking represented the influence of short-term events.
Chan said that Hong Kong had three significant advantages: Beijing's support, the rapidly expanding Asian economy, and the "one nation, two systems" approach.
In Hong Kong's future, opportunities and challenges will coexist, but opportunities will outnumber challenges.