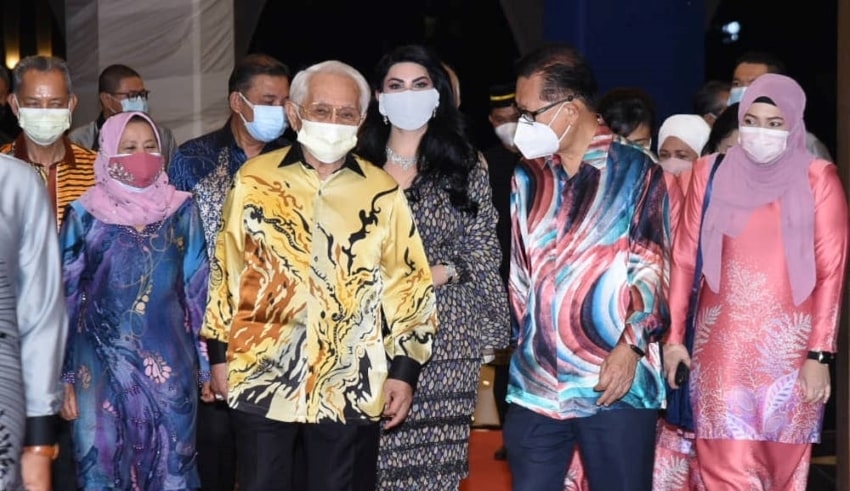 Patinggi Abang Johari Openg, Sarawak's Chief Minister, said the state would reject any proposals that violate religious freedom.
He said that the state government would always guarantee the welfare of other religions but did not explain more.
On Malaysia Day, at the Sarawak State Assembly Complex, the chief minister stated, "We walk the talk."
Related Posts
The Federal Constitution guarantees religious freedom, said Abang Johari.
According to him, the state government's Unit for Other Religions has given significant allocations to non-Islamic religions to ensure this freedom is protected.
This occurred when Putrajaya proposed a Bill limiting non-Muslim faiths to Muslims.
Prime Minister Datuk Seri Ismail Sabri Yaakob recently said that his government would resurrect and reintroduce Act 355 (RUU355), which seeks tougher Shariah penalties.
The chief minister stated many issues have not been addressed in line with the Federal Constitution and the Malaysia Agreement 1963 (MA63) and should be brought to the discussion table within a larger Malaysian family.
He said since 2015 talks have been conducted between the state and federal governments, and he hoped that the debate on MA63 would be maintained as being stated under the recently signed bipartisan cooperation Memorandum of Understanding by the federal government and Pakatan Harapan (PH) (PH).
He said significant progress has been achieved since talks began in 2015 to restore state powers that had been lost over time or to strengthen the state in specific sectors.
He stated the public prosecutor may use state legal officers to prosecute violations of state ordinances from the time they are charged in the lower court until the appeal stage.
The other is to increase the number of positions in the Sarawak Immigration Department by 100 to enhance the department's enforcement duties in the state and to increase the proportion of Sarawak-born teachers to about 90%.
He said the state government would be consulted in the writing of federal legislation that affects Sarawak, and that federal development projects in Sarawak will be prioritized depending on the authorized budget. On the issue of Sarawak and Sabah's special grants under Article 112D of the Federal Constitution, the chief minister stated the state and federal governments are in negotiations.