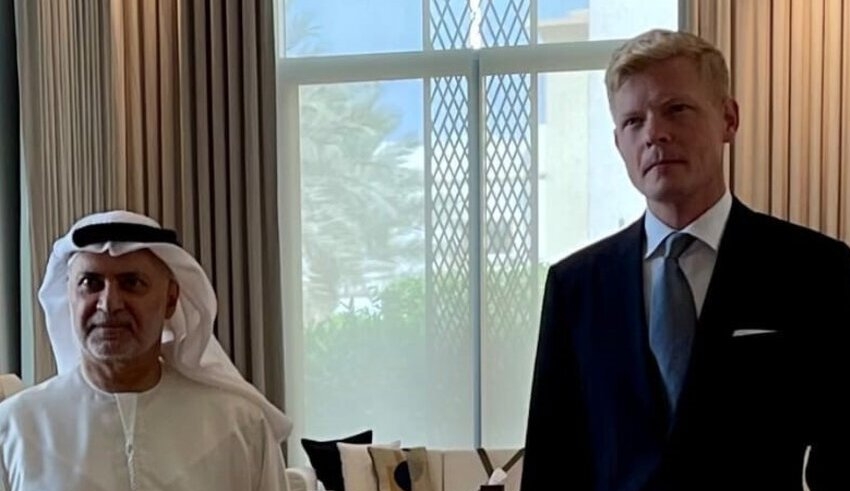 Hans Grundberg, the United Nations Special Envoy for Yemen, was welcomed to the United Arab Emirates on Tuesday by the Diplomatic Advisor to the President of the UAE, Anwar Gargash.
According to state agency WAM, Gargash and Grundberg had a conversation about the most recent events in the ongoing crisis in Yemen as well as the efforts being made internationally to find peaceful solutions to the situation.
The topic of Grundberg's recent discussions with international parties regarding the extending of the truce in Yemen in order to secure a lasting ceasefire was also brought up during this conversation between the two.
Keep Reading
During the course of the conversation, Gargash reaffirmed the United Arab Emirates' support for the United Nations' efforts to restore peace and security in the conflict-torn country and to alleviate the suffering of the Yemeni people, who are currently living in "devastating humanitarian conditions."
The diplomatic advisor for the United Arab Emirates brought up Saudi Arabia's support for the United Nations' efforts to find a political solution to the crisis in Yemen.
Gargash also made note of what he called the "good response of the Yemeni administration to the UN's advice on prolonging the truce." Throughout the course of his conversation with Grundberg, and "reiterated his support for Yemen's Presidential Council."
In the meantime, the UN Special Envoy for Yemen praised the United Arab Emirates for its contribution in helping to find a peaceful settlement to the conflict in Yemen.