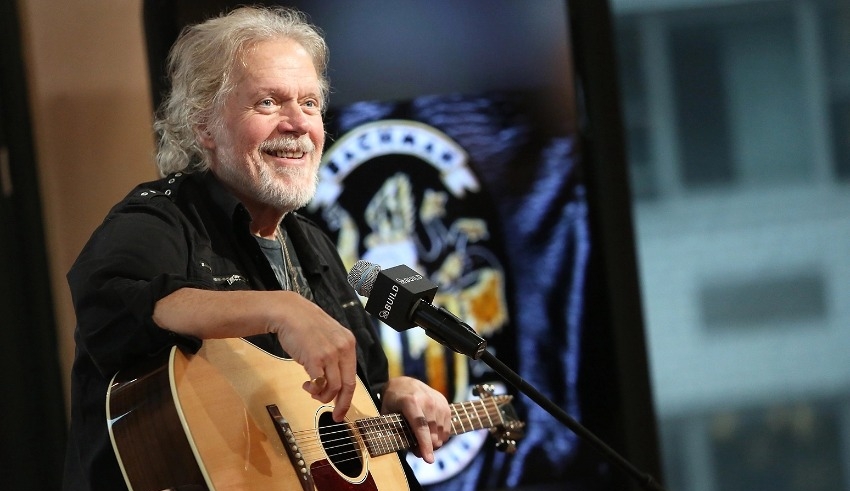 CANADA: Randy Bachman, a Canadian rock singer who has been grieving for his stolen guitar for nearly 50 years, has finally been reunited with the instrument after an alert fan tracked it down in Japan. They say you never forget your first love.
He was in Tokyo on Friday for the emotional transfer, 46 years after his beloved orange Gretsch was taken from a Toronto hotel. Bachman created the original American Woman with his band The Guess Who.
Before performing at a special event at the Canadian Embassy, Bachman exclaimed, "Wow." He held his guitar carefully and tuned it up on stage.
To put it mildly, the 78-year-old man told AFP that the theft had left him "very much upset."
"Using the instrument, I penned a number of multi-million-selling hits. When it's gone, the enchantment has vanished."
As a teenager in the early 1960s, the musician saved about US$400 by mowing lawns, washing cars, and babysitting to buy the now historic 6120 Chet Atkins model.
A longtime admirer, he spent hours looking at the guitar with his buddy and fellow musician Neil Young in a Winnipeg shop window.
Related Posts
Bachman cherished it so much that while on tour, he'd chain it to the toilets of hotels. Because I worked so hard for this guitar and everyone in the band made fun of me, I didn't want it to be stolen.
When the band checked out of the hotel in 1976, he handed the guitar over to a roadie, who stored it in a room with other luggage.
It was gone in an instant.
For years, Bachman had searched for his Gretsch with a dark knot in the wood grain on its front, but nothing came of it until a Canadian fan offered to aid in the search in 2020.
On guitar shop websites around the world, William Long compared current and archived photos with shots of the model that had been stolen in older photos.
A 58-year-old sleuth, Long says, "I'm a sleuth, I was certain I would discover it. I was able to sift through 300 photos of orange Gretches in less than an hour."
Nothing matched perfectly until he came upon one on the site of a Tokyo guitar shop with the telltale insignia.
One of Long's internet searches brought him to the YouTube video of a Japanese musician named Takeshi, who was seen playing Bachman's guitar in the background.
Bachman's guitar was purchased by Takeshi in 2014 for roughly $850,000 yen (US$6,300) because he had always coveted a vintage Gretsch.
In 1957, a guitar of the same type was created in Japan, and Bachman and Long were able to swap their instruments in Tokyo.
After hugging and jamming together at a Canada Day event on Friday, the two appeared to be inseparable.
A few examples: Bachman-Turner Overdrive's Takin' Care of Business, which was later covered by Lenny Kravitz; and American Woman, which was afterwards covered by Lenny Kravitz.
In addition to Bachman, Led Zeppelin's Jimmy Page recently found a long-lost instrument that had been forgotten at an airport for decades.
After four decades of looking, Bachman had given up hope of ever finding the guitar, but Long's "random act of compassion" affected him.
Time "either stood still or 50 years have just passed by extremely fast" when he was playing the song, he said.
"If I had written this as a script, I would not have been able to complete it. There was no way anyone could believe it. However, this is the case. Everything about it is fantastic."